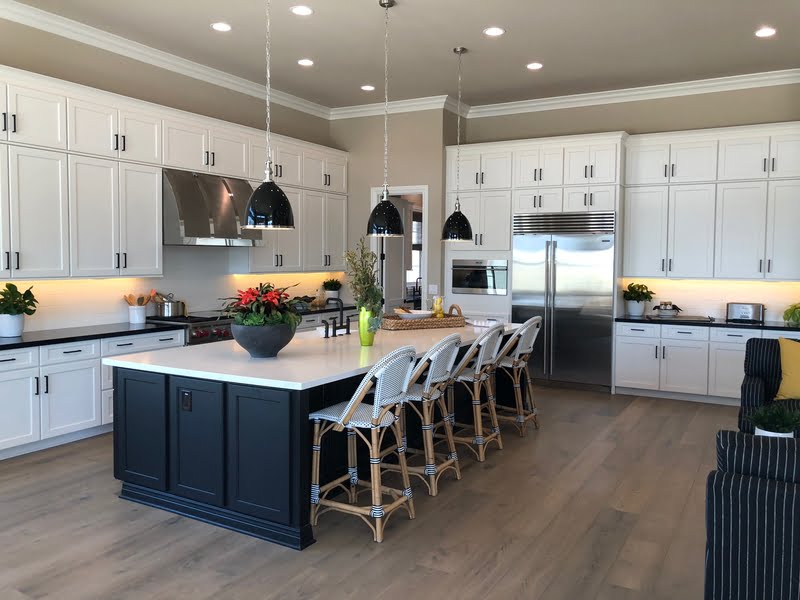 You're looking for an experienced painting contractor who will produce quality work, charge a fair price and complete your project in a timely manner; a professional who has the necessary knowledge and skills for the task. How do you find a painter that meets these requirements? There are many companies that look and sound like reputable contractors but don't have the knowledge and experience required and will deliver an inferior product. Here are the warning signs to watch for when hiring a professional painter:
No insurance: A reputable contractor will have an established business; an office with a permanent address and phone number, a license or certificate and insurance coverage.
A vague estimate often means additional surcharges and extras will be added as the job proceeds. A respectable contractor will perform an on-site assessment and offer a detailed and accurate estimate.
No written contract: Never hire a painting contractor who claims an oral promise is as good as a written one. If something goes wrong, you won't be able to hold them accountable. Demand a written contract that includes everything from the materials to be used thru to site cleanup.
Insufficient equipment: Quality painting requires essential tools; scaffolds, ladders, climbing equipment, a variety of brushes and rollers, covers, patching and repair kits, caulking, sealants, etc. Make sure your painting contractor has all the tools needed for your project.
No referrals: Think twice before hiring a painting contractor who can't give you at least three referrals. Ask for photos of previous work and permission to verify references provided.
Low quotes and/or changing prices: Beware of painters that offer very low quotes. They're likely using low-quality materials and/or scamming you. If a painting company gives you a detailed estimate, that price shouldn't change unless you request additional services.
High-pressure approach: If a contractor requires an immediate decision, move on to your next possibility. A respectable contractor will give you time to research the company and contact previous customers.
Poor customer service: Your contractor should have a knowledgeable and personable customer service department that is willing to answer your questions, discuss the details of the project and return your calls.
Hiring an experienced and knowledgeable painting contractor will ensure you receive a quality painting job on or near schedule. Be aware of the warning signs that a contractor is substandard. Take the time to make sure you hire a professional painter.
Looking for a professional painter for your project? Call the Calgary residential painting experts, Cal Res Coatings at (403) 835-4817. We're a residential painting contractor that strives for quality, has an eye for detail and colour, and will not rest until your job is done to your satisfaction. Request a free quote today.