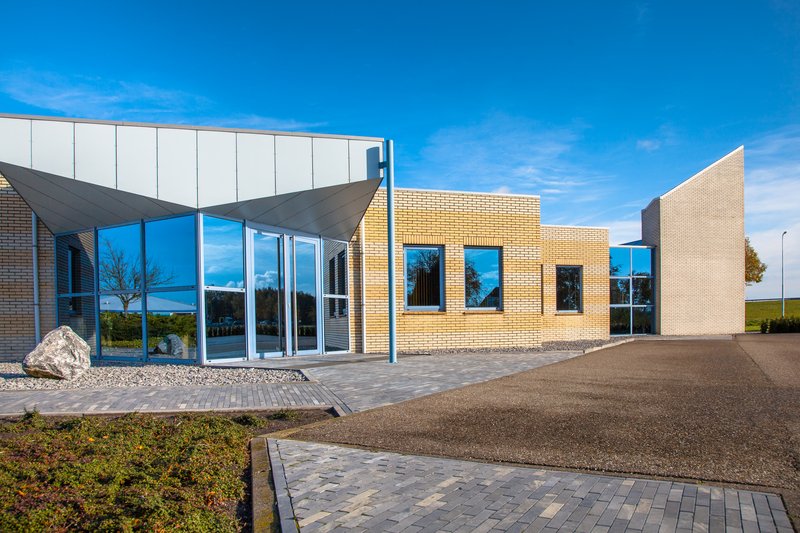 Whether you own an office building, factory, retail complex or multi-family housing, a paint job is a good investment. The following are several excellent reasons to repaint your commercial building:
Increase client retention and growth: Your building's exterior is the first impression you make on pedestrians, motorists, customers, and renters. People are attracted to a building that looks well-kept. A well-maintained exterior demonstrates that you are a vibrant, contributing member of the community and invites client retention and growth.
Capitalize on rebranding, expanding and/or change: If you are updating your logo, redesigning your website, printing new signage, celebrating a company milestone, are under new ownership/management or are expanding your product/service, new paint can help communicate the change to your clients/customers.
Improve the workplace: A beautiful environment impacts workplace satisfaction, boosts productivity, strengthens morale, reduces stress and increases focus. A fresh coat of paint can create a more attractive work environment for employees/renters.
Protect your investment: Cracking, peeling, chipping, blistering or fading paint indicates that the elements have taken a toll and the underlying materials of your building are no longer protected. This could lead to mould, mildew or dry rot. A fresh paint job can help safeguard your investment by protecting your building from deterioration.
Remain competitive: If your local competitors have an attractive building, a quality paint job on your commercial space will help show that you won't be beaten.
Maintain a contemporary feel: Design trends and colours emerge and fade. Keep your building feeling contemporary with a fresh paint job.
Preserve and/or increase market value: A new coat of paint is a cost-effective way to preserve/raise the market value of your property. Hiring a professional commercial painter is an investment in your building's future resale value.
A commercial building is an investment and requires maintenance to preserve its worth, increase client retention and protect your asset. Before you spend money on costly renovations, consider the alternative of a great paint job. Transform your building with a coat of paint that will make your business shine. Breath new life and colour into your business!
Thinking of painting your commercial building? Call the Calgary painting experts, Cal Res Coatings at (403) 835-4817. We strive for quality, have an eye for detail and colour, and will not rest until your job is done to your satisfaction. Request a free quote today.