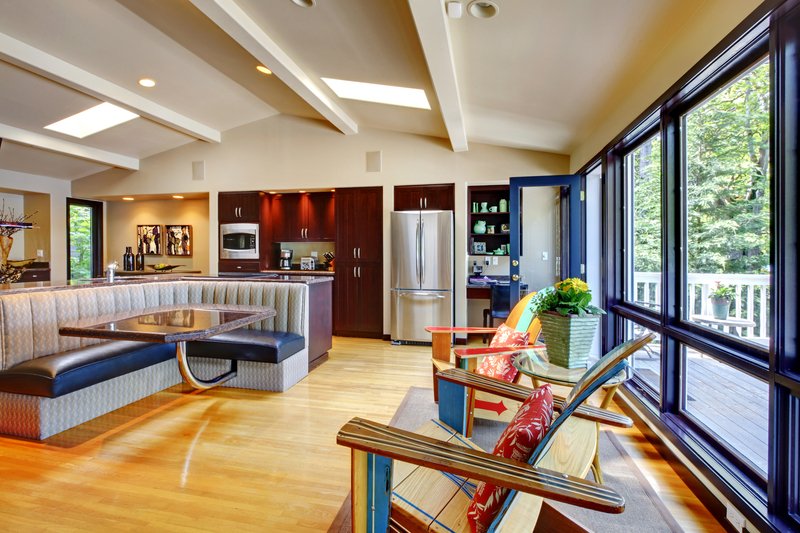 You're staging your house for sale, painting the nursery, hiding nicks on your walls or just refreshing your home. You plan to hire a painting contractor. But how do you choose a professional painter? Follow these steps:
Make a plan: Decide what you want to paint and what colour you want to use. Set a budget.
Learn about paint: Though an experienced contractor will make recommendations for your project and help you choose a quality paint, it's wise to know a little about paint products. Research latex and oil-based products, polish or sheen and the difference between quality and budget paints.
Get estimates: Ask at least 3 painting contractors for a detailed written estimate that includes:
a summary of labour costs (preparation, painting, clean up)
material costs
the number of coats of primer and paint to be applied
the time frame for completion
the brand of materials to be used
travel costs
details of the scope of the job
The estimates should be a clear indication of what you are paying for and how long the project will take.
Find out everything you can about the contractors:
Check the Better Business Bureau for any complaints and/or litigation.
Try sites such as TRUSTEDPROS and Houzz for customer reviews
Check sites such as Indeed for reviews by employees and past employees.
Find out how long the company has been in business and what training their employees receive.
Interview the owners/managers of the 3 companies to discover:
how long they've been in business
if they can recommend colours and paint types for your project
what skills the company/employees bring
if they are familiar with the latest products and techniques
how much experience they have
if they use contractors or employees
what preparation work they will complete
if they are lead-safe certified
how long the project will likely take
if they require any payment upfront
what clean up they do when the job is complete
Verify insurance: Request a copy of the company's insurance certificates and review it.
Check references: Request a list of past clients. Call a few and ask them:
Would you hire this company again?
What can you tell me about the end result?
Did you pay the price that was originally estimated?
How long did the job take and was this close to the time estimated?
Consider visiting some past clients to view the results for yourself.
Ask about a guarantee: Besides the guarantee offered on the products by the paint manufacturers, most reputable painting companies have a written guarantee to correct any chipping, peeling, blistering, flaking, or excessive fading or chalking that occurs within a determined number of weeks/months. Ask your contractor for a written copy of their guarantee and review it.
Choose the contractor that is best for you, based on the information gathered.
Get a detailed contract from your chosen professional. Make sure that it includes:
Contact information (company name, address, office and cell numbers, license number (if applicable),
All details of the estimate
Total cost
Inclusions and exclusions
Keep the advance small: Never give more than 10-20% in advance. Don't pay the remaining amount until the job is done to your satisfaction.
It may seem like a time consuming and complicated procedure but taking these steps to select a professional painter will pay off. A good painter will make a difference in the look you achieve, the longevity of your paint job and your level of satisfaction. Don't let cost be the only deciding factor. Don't randomly pick a company from the phone listings. When you see the finished product, you'll be happy you put in the time and effort to find a great painting contractor.
Looking for a professional painter for your project? Call the Calgary residential painting experts, Cal Res Coatings at (403) 835-4817. We're a residential painting contractor that strives for quality, has an eye for detail and colour, and will not rest until your job is done to your satisfaction. Request a free quote today.