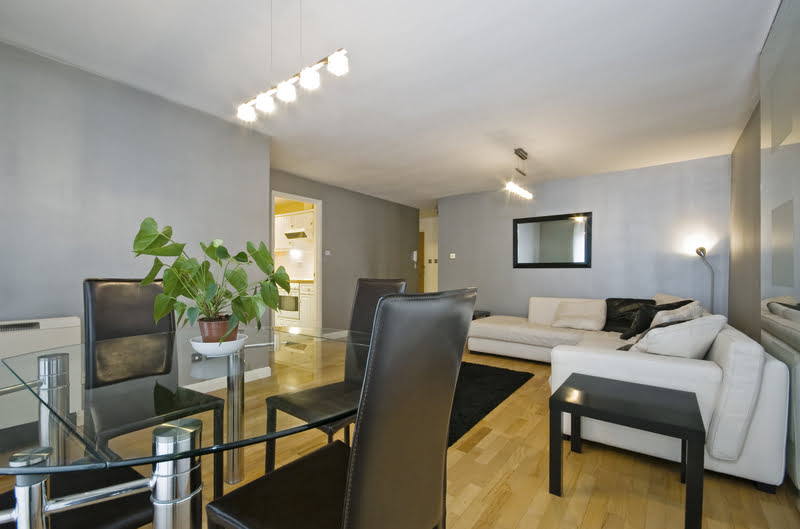 The paint on the interior walls of a home lasts for an average of five to seven years. Even with the best cleaning and maintenance, eventually, a fresh coat is needed. How do you know that it's time to refresh your paint? The following are some telltale signs that your interior walls need repainting.
Marks, dings and scuffs are a sign that a home is lived in! You often find them in high traffic areas (entry, hallways, family room). When you can no longer scrub them away, it's time for a fresh coat of paint.
Chips, cracks, holes, flaking and missing paint eventually mar your walls. When multiple areas have been damaged, it's time to repaint.
Fading is a sign that your interior paint has reached the end of its lifespan. Walls exposed to sunlight fade more quickly, as do walls covered with an inferior product.
Water damage in your home is never fun. A plumbing leak, hot water heater mishap or roof problems may lead to streaks or brown and yellow spots on your walls. Replace the drywall and repaint.
Mould creates potential health concerns for you and your family. After dealing with the mould, let a fresh coat of paint remove all evidence of the problem.
Ready for a change in colour? Changing the colour of your space by repainting is an efficient and inexpensive way to give your home a fresh look. When you're tired of your current colour, trends change and/or you want to express yourself, update with paint.
Selling your home? A new coat of interior paint is an affordable way to increase the value of your home by making it feel fresh and clean. Newly painted walls increase a buyer's attraction to your home so that it sells faster. It may even increase your profits!
You just moved in and you want to make the home feel like it's yours. Renovations and improvements are a common way to make a newly purchased place feel like it belongs to you and your family. A new colour scheme is a great way to add unique character and charm.
Your kids' art-work sometimes inadvertently adorns your walls causing substantial damage! Luckily, it's easily covered with a coat of paint.
Are your walls less vibrant than they used to be? Are they showing signs of wear? Are you remodelling or has your style changed? Keep your home fresh and inviting by repainting your interior walls. For best results, opt for high-quality paint and use a professional painter. They will ensure a longer-lasting finish and reduce the need for future painting. A fresh coat of paint will hide the imperfections/damages and change the ambiance of your home.
Experiencing any of the signs of the need to repaint your interior walls? Ready to repaint your home? Call the Calgary residential painting experts, Cal Res Coatings at (403) 835-4817. We're a residential painting contractor that strives for quality, has an eye for detail and colour, and will not rest until your job is done to your satisfaction. Request a free quote today.