Worn Cabinets: When to Refinish and When to Paint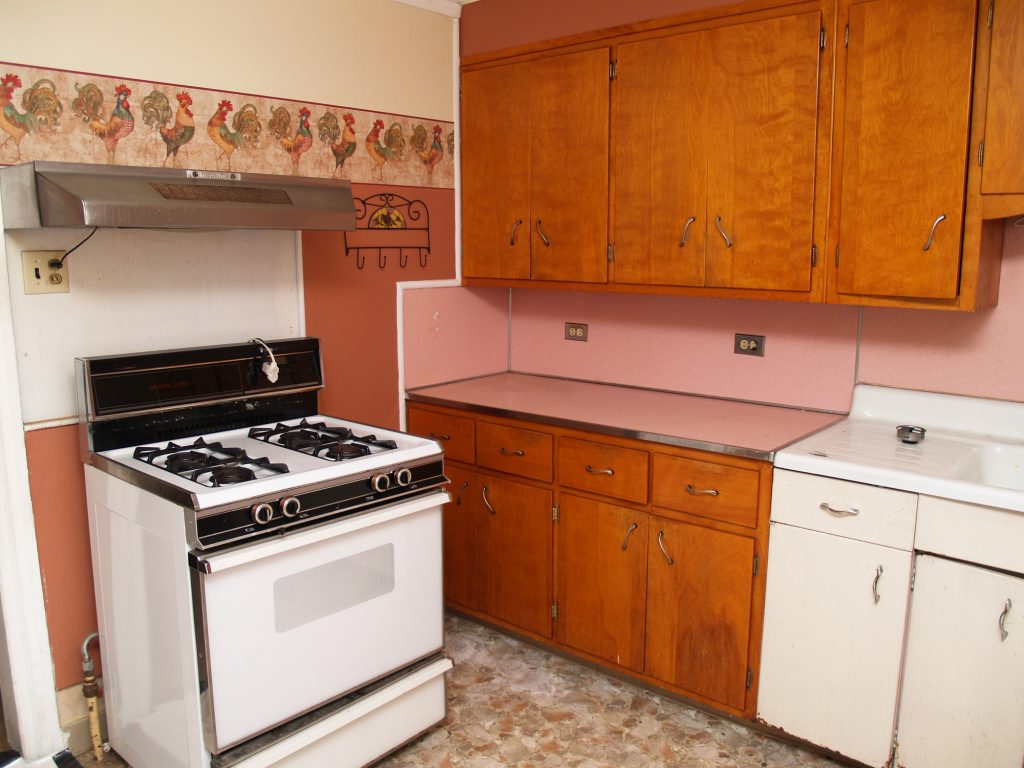 Is your kitchen in need of an update? Are you tired of keeping your dishes in cabinets that look shabby? Are you embarrassed when entertaining guests because of the state of your cabinets?
If the answer's a resounding yes, it's probably time to think about refinishing or painting your worn cabinets. Updating your cabinets can give them a fresh, new look that you'll be proud to show off when you're entertaining guests. But how do you know when to refinish and when to paint?
In this post, we'll help you determine when you should refinish your worn cabinets vs when you should paint them.
Let's get down to it!
When to Refinish Your Cabinets
If you have oak cabinets and want to showcase their natural wood grain, you'll want to consider refinishing your cabinets. This is the best way to showcase wood's natural beauty and show off the unique grain.
Refinishing may also be your preference over painting if you are taking a more rugged, farmhouse style approach for your kitchen update. By refinishing with a stain, you'll be able to show off your beautiful wood cabinets to your heart's content.
Finally, refinishing with stain is often less expensive than painting.
When to Give Your Cabinets a New Coat of Paint
Not all cabinets are made out of materials to which paint will adhere well.
If you have laminate cabinets, for example, you can try to pain them, but the results won't be last very long. Meaning, you'll have DIY'd or used an interior painting service to achieve a result that's not going to be worth the amount of money you spent in the end.
However, if your cabinets are made of wood, you give them new life fairly easily by adding a new coat of paint. If you desire to have your cabinets be a bright, bold color or don't like the look of natural wood and its often noticeable dings and marks, you'll want to opt for adding a new coat of paint to your cabinets.
Do bear in mind, though, that painting your cabinets will involve a larger investment than refinishing with a stain. And if you choose to hire a professional interior painting service, your costs will increase more. If you have the budget and crave the look, though, don't hesitate to go for paint.
Refresh Your Worn Cabinets
Whether you opt to refinish or paint your cabinets is your choice. You can refresh your kitchen space by going either route. The best method for your kitchen depends on what your cabinets are made of and what your personal preferences are.
If you want new-looking cabinets and don't want to invest the funds to reface or replace them completely, you'll need to either refinish or paint them. If you're looking to paint and don't want to throw money away, don't try to paint laminate cabinets.
Want a professional opinion on how to approach updating your kitchen? Contact us today, and we'll help you