What's the Best Exterior House Paint for Stucco?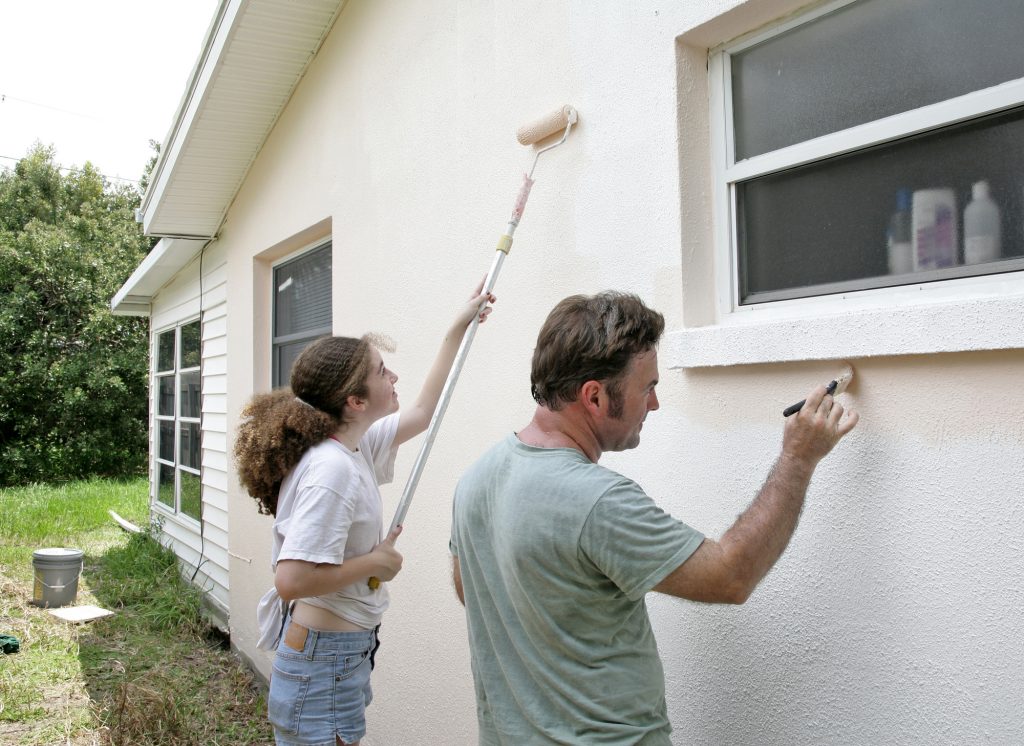 While the rule of thumb is that you should have your house repainted every 10 years, it's recommended that a stucco house be painted every 5 years. Depending on how much direct sunlight and how much weather your stucco house sees, you could end up painting even more frequently.
Because stucco is such a unique material, you need to make sure you pick the best exterior house paint for stucco. Since stucco could expand and contract with weather changes, you need to use a paint that will combat those challenges. With so many different paints on the market, you might think you need to be an expert just to repaint your house.
Thankfully, most staff at paint shops are knowledgeable. In addition, most products include helpful descriptions on the can. Here are some other tips on how to find the best exterior house paint for stucco.
1. There's No Specific Paint for Stucco
You might hope the whole process could be as easy as buying the paint that's formulated specifically for stucco. The bad news is that you'll have a tough time finding that.
The good news is that most exterior paints are engineered to be applied to different surfaces including wood, brick, and stucco. Ask the salespeople at your store to make sure that the paint you want will work.
Luckily most high-quality paints will do the job.
2. Latex-Based vs. Alkyd-Based
Alkyds are binding agents used in casting and in paints to strengthen them against weather, chipping, and scratching. Latex paint uses plastics and acrylics to stick together and repel water when they dry.
Acrylic latex is the best type of base for painting your exterior stucco. Not only do they go on easy, but they clean up just as easily. If you catch any spills while the paint is still wet, they can be cleaned up with soap and water.
Latex based paints will hold color for longer in direct sunlight. They also dry fast so you can apply additional coats without waiting days for drying.
If you're still unsure about which paint you want, get to know the differences between different paint bases.
3. You Don't Need a Primer
If your stucco is in good shape, you can probably skip on using a primer. If none of the substrate is exposed and you don't need any repairs, you can simply clean the surface and apply a new coat of paint.
Priming can help lengthen the life of your finishing coats but won't be necessary for a good-condition stucco exterior. If in doubt, speak with your salesperson.
4. Get Everything at Once
If you've noticed some cracks or damage in your stucco, pick up some sealant or patching material. Get some higher quality elastomeric patching material for cracks. They will allow you to patch things up without the likelihood that cracks will return.
If you're not sure if your stucco needs repairing, check out our guide of signs to look out for.
The Best Exterior House Paint for Stucco Won't Be Expensive
One of the best things about repainting stucco is that your paint won't cost you an arm and a leg. Most hardware and paint supply stores will have everything you need without needing to make any special arrangements or special orders.
If you're ready to repaint your house today, contact us for more painting tips.