Top 5 Trending Interior Paint Colors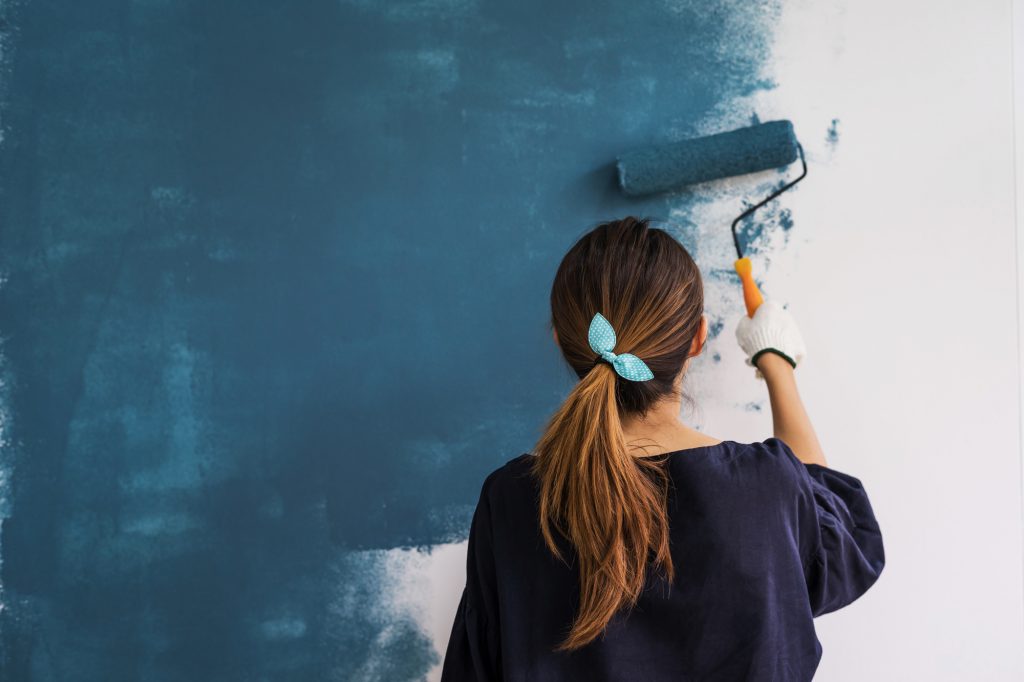 Are you in search of some fabulous interior paint colors to spruce up your home? Well, we're here to provide you with a list of options to make your desires a reality. Whether you're in need of a small renovation or a complete re-do, these colors will do the trick!
We want your home to look its best! You can't do that with old, out-of-date colors. You want your home to look timeless and refreshing for yourself and guests. Keep reading to see our list of the top five trendiest interior paint colors for your home!
Number One on Our List of Interior Paint Colors Is: White
We know what you're thinking: white is so, "blah." The truth is, white is a universal color. Many people enjoy the crisp, clean, refreshing vibe of a white room.
Also, you won't have any trouble matching furniture and color-coding your curtains. It's easy to work with, and most people enjoy it. The most important aspect of paint colors is that you enjoy it.
If you're not into white, check out number two!
2. Pastel Neutrals
Is white not doing it for you? That's fine! If you're still looking for a color most will enjoy and that you love as well, try out pastel neutral colors.
Pastels give that little bit of color without overpowering the room. It's also a lot of fun to match different curtains with different room colors. You can choose a theme for each room in the house.
Choose pastel yellow for the kitchen or living room. A pastel blue is great for a bedroom or sitting area. If you have a sunroom, you might go for an earthy pastel green shade.
Play around with these popular paint colors to ensure the best match! Finish the look with modern furniture pieces to give those rooms a chic and stylish twist.
3. Dark Yellows, Mustard, and Golds
These colors are excellent for pairing with your kitchen cabinets. You might even be able to increase the value of your home by refinishing your kitchen cabinets. The benefit of dark yellows is their rustic vibe.
These mute golden hues will help accent pieces stand out. The dark yellows also encourage feelings of comfort and happiness. These colors are also meant to sport similarities of European kitchens.
That means you'll get the taste of being abroad without the expense! Add a splash of red and your kitchen will be drawing eyes for decades.
4. Go Bold with Blacks, Dark Reds, and Oranges
You can always choose the alternative route. Going bold with your paint colors is all about balancing your color wheel. In fact, you might paint a bedroom in black with white bookshelves.
Door trims could be white as well, along with baseboards. The goal is to look appealing and stylish, without going overboard.
5. Grey
Is black is a bit too much for your liking? Tone it down and pick grey as your home color. Grey is a calm neutral.
Some may find it boring, but when paired with modern accent pieces, it's gorgeous! Use your technology to your advantage. If you have a sleek desktop computer, add it to your living room for a sophisticated vibe.
Still Having Trouble Settling on a Color?
Finding the right interior paint colors may be tricky. Bring in the experts to give you a helping hand. We strive to give our customers top-quality paint services.
We want to help transform your home into the beauty you want it to be. Check out our paint services for homeowners. If you have any questions, contact us and will walk you through the painting process.