The 5 Most Popular Interior Paint Colors You Will Love in 2019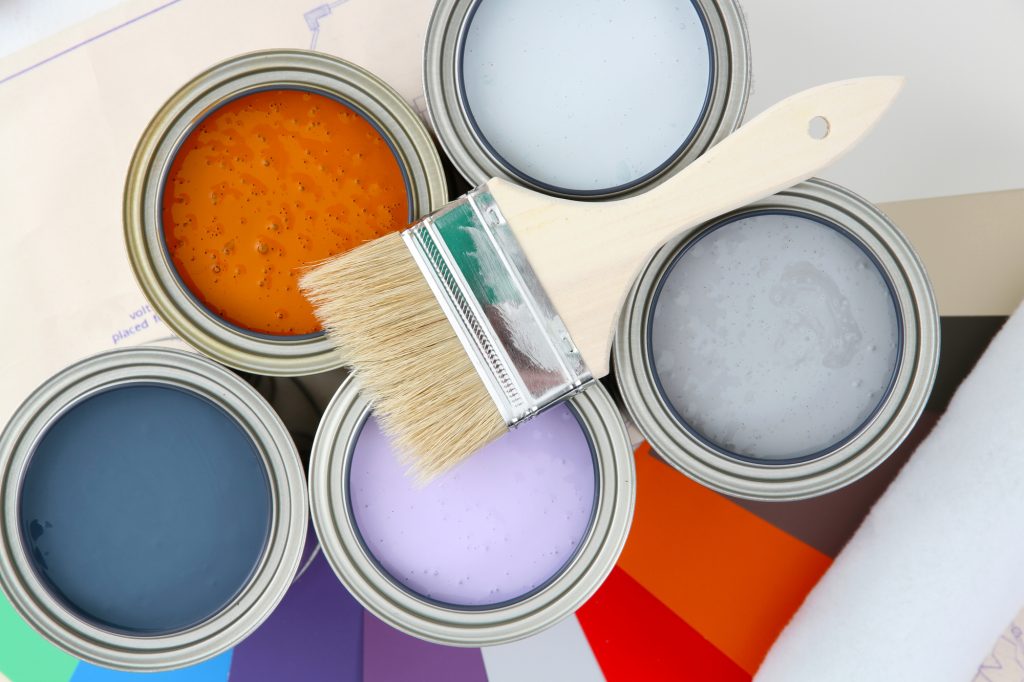 There's no better way to revamp the look and feel of your home than to give the walls a fresh coat of paint. This doesn't have to be all over the house, either.
All it takes is one accent wall to transform your bedroom or a new interior paint color in the kitchen to bring a whole new sense of life to your home. However, it is worth buying complementary paint colors or painting more than one room!
This allows you to get the most out of the paint job you're planning to do. It gives you plenty of room for creative expression and provides the opportunity to take care of many outdated areas of the home in one fell swoop.
Before you put anything on your walls, though, you need to make sure you have the right vision in mind. Here are 5 of this year's most popular interior paint colors to consider using in your new and improved home design.
1. Garden Stone, Clark+Kensington
Garden Stone is basically like looking at a deep gray that's been mixed with a bit of tan. It's warm and comforting but also elegant and sophisticated. This color looks beautiful on its own, or it can be paired with something a little bolder if you really want your new design to make a statement.
2. Manchester Tan, Benjamin Moore
Up next on the list is Manchester Tan. This color is ideal for homes with a lot of natural light. It's a neutral tone with a bit of brightness to it, which gives the space a happy and inviting feel.
Put this color at the top of your list if you're going for a beach-like interior, a shabby chic design, or something along the lines of French Country decor.
3. Wool Skin, Sherwin Williams
Wool Skin is the creamier, softer version of Manchester Tan. It plays on the spectrum between white, yellow, and tan, but it's not too much of either color.
The result is a lovely soft tone that's sure to make any home feel nice and cozy.
4. Silken Peacock, Sherwin Williams
If you want your new coat of paint to stand out, look no further than Silken Peacock.
This deep, rich shade of blue is somewhere between a teal and royal blue color. It's not as bright as a traditional teal but not as deep as a royal blue would be. It makes a gorgeous accent wall and it can be used on window trim, shelves, and doors, too!
5. Salmon Peach, Benjamin Moore
Last but not least, Salmon Peach. This is the ideal color for the fun, bubbly homeowner who wants to revamp their space without going over the top. It's beautiful and bright, with a subtle softness to it that reels the color in.
Which of These Popular Interior Paint Colors Can You Picture in Your Home?
You can read about popular interior paint colors all day, but at some point, you have to make a decision! If you're having trouble choosing a new neutral tone to bring into your home or you're not sure just how bold you want to be, pick up a few swatches and start visualizing your options.
Then, buy all the paint you need to turn your design dreams into reality.
For help getting this design project just right, click here.