The 4 Best Exterior House Paint Colors of 2018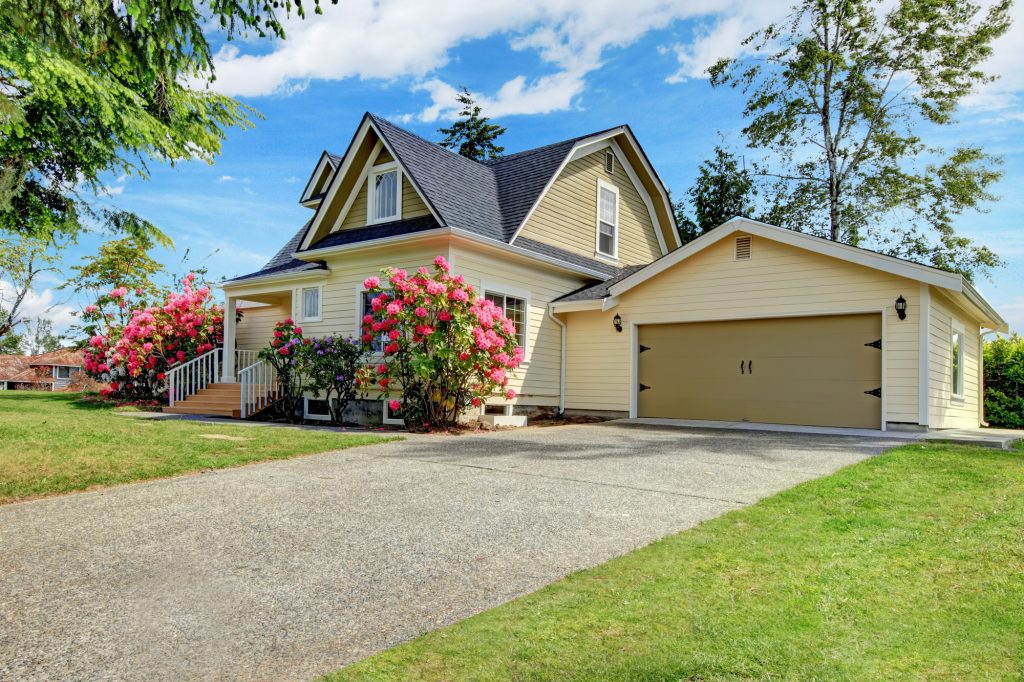 Your home's exterior defines the look of your home, gives visitors' their first impression, and affects the curb appeal of your property when you go to sell.
While maintaining your landscaping an keeping up on exterior maintenance helps, choosing the right exterior house colors can have a huge impact on the look and appeal of your home.
If you're thinking about painting the outside of your home, keep reading. We're bringing you the best exterior house paint colors for 2018.
1. Greige
Where pops of pastels or bold, tropical hues might be the norm in coastal towns, much of the country favors more neutral tones for exterior paint colors.
As a result, many of the most popular exterior paint colors for 2018 are neutral or are softer colors. If you live in an HOA, you may have no choice but to stick to a neutral hue, unless you're willing to put up a fight.
One hue that is making an appearance in homes across the country is Greige.
Greige is a blend of gray and beige. Paired with trim painted in a neutral tone and a boldly colored door in a shade of red or orange, this color is great for creating a modern look on any style of home.
2. Soft Yellow
Pantone's color of the year for 2018, Ultra Violet, may not be making an appearance among popular exterior house paint colors, but that doesn't mean that other trendy hues aren't.
One of the house colors that has been popular in 2018 is soft yellow. This light color is perfect for homeowners who want something a little less neutral than gray or white but are afraid of going too far with a bolder tone.
If your home has flowers in the front landscaping or is cottage-style, soft yellow will make your flowers pop or give your house a quaint, country feel.
3. Coventry Blue
If you want to help your home stand out or are just looking for something even bolder than a gentle soft yellow, Coventry Blue is a great choice. While not as dark as navy or as bold as royal blue, Coventry Blue is still fresh and bright.
Balance out the blue with white trim and you'll get a clean look that will complement any style of home.
4. Classic White
Perhaps the best exterior paint colors are those that won't go out of style within just a year or two of painting your home.
Whether you want a more traditional hue that you can keep for years or just aren't ready to make the leap to a color, you can't go wrong with classic white.
White remains among the most popular exterior house paint colors year after year. It adds a crisp, clean look and is a great accent for any architectural style.
The only downside to choosing white for the exterior of your home is that it will show more dirt, dust, and other debris than a darker color would. If you want to keep your home looking bright and clean, you'll likely need to power wash the exterior often to get rid of any build up.
Choosing the Best Exterior House Paint Colors
Now that you know a few of the best exterior house paint colors for 2018, it's time to choose the right hue for your home!
If you'll be painting stucco, you'll need to do more than just choose the right color. You're also going to need to choose the right type of paint.
Click here to learn what you need to know about choosing the right type of paint for your stucco home.