Stucco Contractors: When You Need Them & When to DIY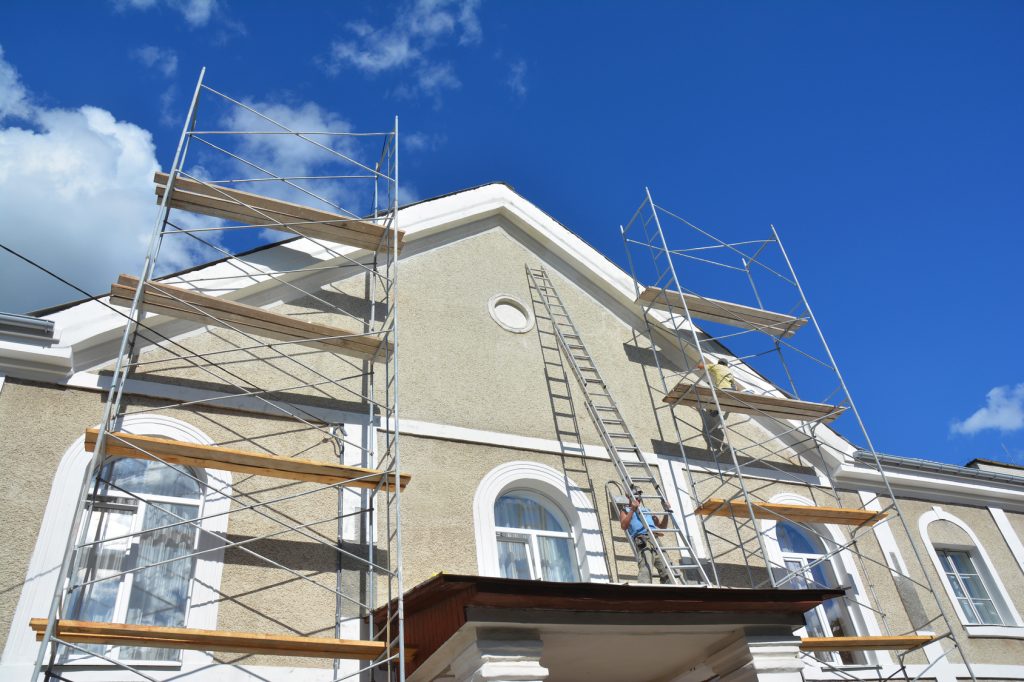 DIY Network lists the six ways you can increase the curb appeal of your home for less than $100. The list includes:
painting the front door, trim or shutters
giving your mailbox an upgrade
installing new house numbers
planting a tree
replacing exterior lighting; and
installing flower boxes
You'll notice that siding isn't included in the list, which is to be expected since installing or replacing it can set you back thousands of dollars.
Now, if your home has stucco siding, you're probably wondering whether it's best to hire stucco contractors or if you can save a few bucks by going the DIY route.
Let's break down the pros and cons of each one so you can decide how best to spend your money.
Should You Hire Stucco Contractors?
Installing stucco is best left to professionals. According to The Spruce, DIY application is not recommended for stucco siding.
This is because the process involves time-intensive labor. It has to be done in layers. And, those without sufficient experience may have trouble with flashing, which could result in water intrusion.
Remember, moisture and homes aren't a good mix. With improperly installed stucco siding, this could be a recipe for cracking, staining, and formation of mold.
What About Exterior Stucco Painting?
If you already have stucco installed, your next concern would be maintenance. Painting your stucco is one of the best ways to maintain it.
When properly painted, stucco can stop the weather-caused deterioration of the masonry. Painting will also seal the stucco so you avoid the dreaded moisture problem.
You can also have your pick of color (unlike dyed stucco which limits your options). And if you paint stucco with an elastomeric paint, you have that extra layer of security. You know that everything is held in place – just the way it should be.
Stucco Painting: Go DIY or Go Pro?
When it comes to tutorials for painting stucco, you'll find tons of them online. But as with installation, you have to understand that a bad paint job can cost you more money down the line.
If you're confident in your painting abilities, make sure you follow best practices.
This includes working with the best materials, cleaning and prepping the surface thoroughly, priming properly, and using the right techniques.
If you don't have a lot of experience with exterior stucco painting, your best option is to hire a professional. Don't forget to do your research when searching for the best stucco contractors in your area.
Need Help with Your Dream Paint Job?
We believe that with any painting, the difference is in the details. We won't start any job unless we're absolutely sure our clients are 100 percent satisfied with their choice of color.
We also offer an unbeatable warranty, better prices on paint than our competition, and the best equipment to paint your stucco.
If you have any questions about our services, feel free to contact us today. We're always happy to talk about your stucco painting needs.