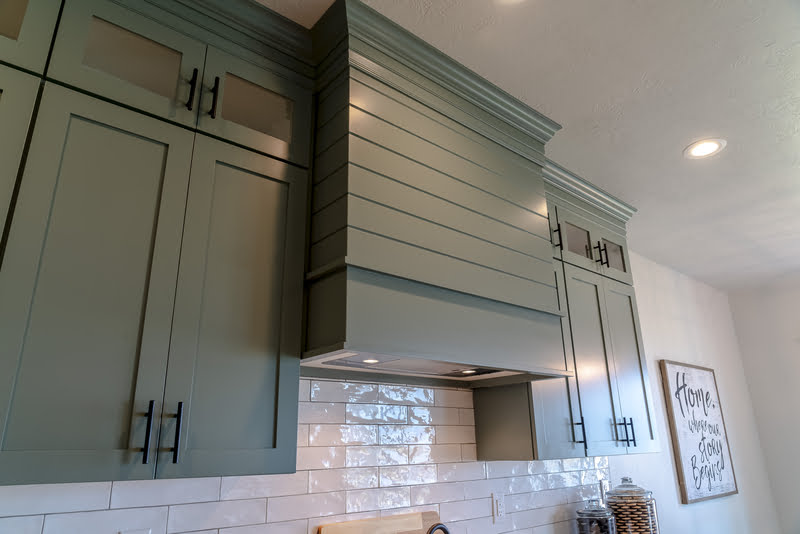 Are your cabinets showing their age? Do they look worn and tired? It may be time to update your kitchen. Will you refinish or replace the cabinets? Replacing your cabinets involves the removal and disposal of your current cabinets and the installation of new ones. Cabinet refinishing involves removing the cabinet doors and drawer faces, sanding or stripping the old finish and applying new paint or stain. The following are several reasons to choose to refinish your cabinetry rather than purchase replacements.
Environmental impact: Each year more than 14 million tons of wood is discarded. Reduce your carbon footprint. Keep debris out of the landfill. Rather than purchasing new cabinetry, use refinishing techniques to give your current cabinets a brand new look. If your cabinets are warped, cracked, or extremely aged and you must remove them, consider forwarding them to a company that does recycling.
Savings: By refinishing your cabinets, you can give your room a whole new look at ⅓ to ½ the cost of installing new cabinets. Choose a professional paint company with woodwork experience and you'll be surprised by the beauty of the finished product.
Speed: Due to the turnaround time on custom order cabinets, kitchen renovations often take 8 to 12 weeks. Refinishing your cabinets will take only 2 to 3 weeks.
Convenience: Replacing your cabinetry requires that you tear apart the entire room! You won't be able to use your kitchen for weeks. Refinishing your cabinets involves less mess and disturbance and you can use your kitchen throughout the entire process. You won't even need to move your dishes!
Many Options: When refinishing your cabinets you have many choices of colour and finish. You're not stuck with the designs and colours that come from a manufacturer. Make your cabinets fit your overall home décor or try an interesting finish such as glazing, glossing, stressing or antiquing. Add unique hardware and trim. The only limit to your cabinet choices is your imagination!
Return on Investment: If you are thinking of selling your home, refinished cabinets will create a positive impression, add value to your home and bring a better return on investment than the purchase of new cabinets.
Refinishing your cabinetry can give your home a fresh new look without a large price tag and without the hassle of a full-scale renovation. Give your home a facelift! Choose to refinish your cabinets. It's an economical, convenient and eco-friendly option!
Thinking of refinishing your kitchen cabinetry? Call the Calgary residential painting experts, Cal Res Coatings at (403) 835-4817. We are a residential painting contractor with experience in cabinet refinishing. We strive for quality, have an eye for detail and colour, and will not rest until your job is done to your satisfaction. Request a free quote today.