Paint Color Psychology: The Best Colors to Paint Your Bedroom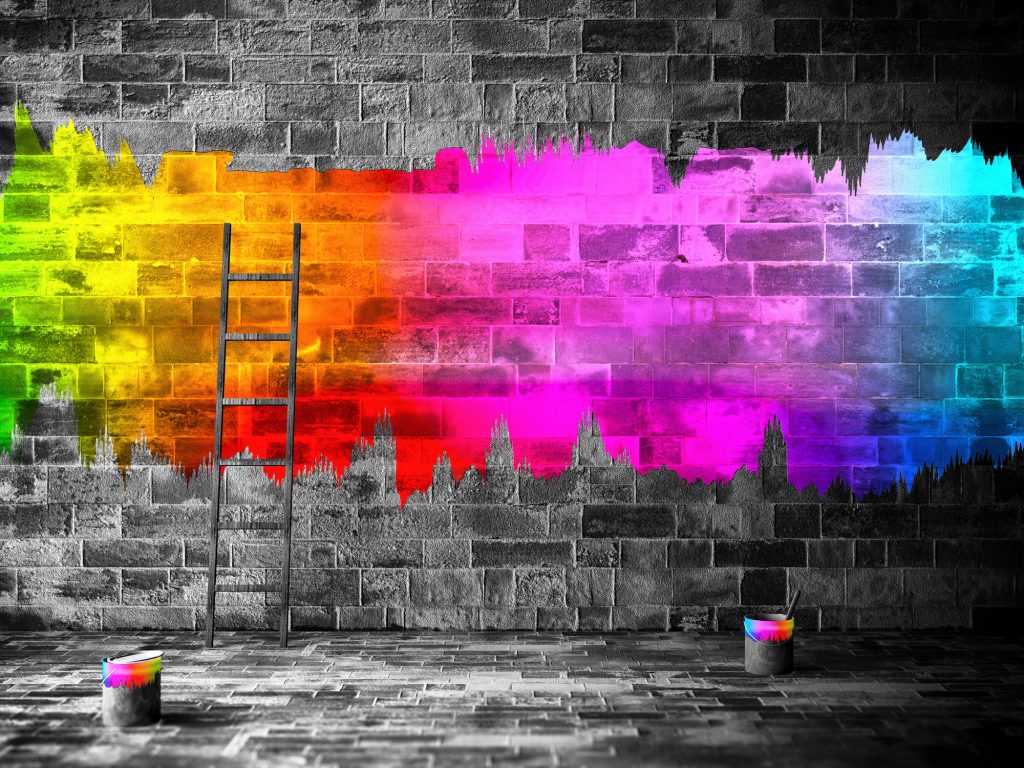 Let's do an experiment for a moment.
What do you think of when you think of a warm color like orange? What about a chilly, deep blue? Now, how about a lush green?
Chances are your brain conjured up all sorts of associations with these colors. This phenomenon is called color psychology and has been studied by artists and psychologists alike for decades now.
But academia isn't the only place color psychology is applicable. You can use it in your home to set a mood and establish a theme!
Some rooms, like the master bedroom, are more personal than others. Therefore, you'll want to make sure you choose the right color and set the right tone.
Here are the best colors to paint your bedroom according to paint color psychology
Green
Some homeowners may wince thinking of a green bedroom, but there are certain shades of green that can really light up a room.
In fact, green is one of the most versatile colors.
A darker color like a forest green creates a dreamy, sleepy atmosphere. Whereas something brighter and lighter, like a sea green or Paris green, can naturally lighten up a room and make it appear brighter.
It promotes feelings of peace and tranquility and establishes a calming mood. So those looking to unwind after a hard day of work may want to consider going green.
Orange
In contrast to the darker hues of most shades of green, painting your bedroom orange is a simple way to inject some fun and light into your room.
In paint color psychology, orange evokes feelings of warmth and energy. It's simultaneously relaxing and vibrant.
A slightly darker shade of orange may even make it easier to wake up in the morning, emulating a natural sunset.
Red
Maybe you're in the mood for a more vivacious and regal bedroom color.
Shades of red like a light cherry naturally bring to mind love, comfort, and passion.
But shades like crimson can also conjure images of royalty, especially when combined with some gold-laced or yellow decor.
Blue
Like green, blue hues can be used to establish just about any mood you're after.
Want to rest and relax after a hard day's work? Think of how nice it'd be to unwind in a cool blue bedroom painted navy.
Need to get stuff done or want to focus on your reading? Sky blue and aqua naturally inspire creativity.
Understanding The Basics Of Paint Color Psychology
Paint color psychology is a rather complex spectrum. If you have any questions or want to learn more about painting your bedroom, why not give us a call?
And don't forget that we do way more than just interior painting. We can help you paint the outside of your home and even finish your furniture.
Contact us today, because your dream home is about to become a reality.