Moving? Here's Why You Need a Paint Touch Up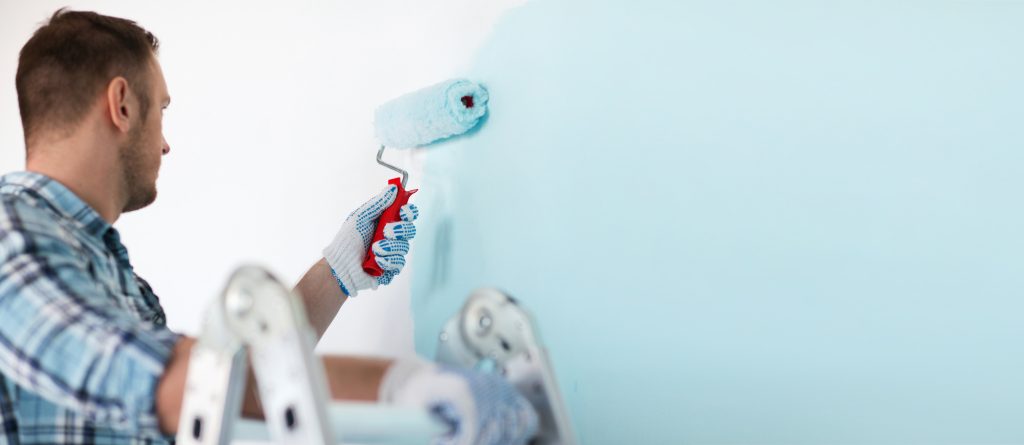 When you need to move out of your home and list it, every little piece of work you put into it counts.
It pays to get a paint touch up that lets you bring in a new color while making all the surfaces in your home look great.
You'll be able to do this when you reach out to a paint contractor near you. The points below explain why this is a great idea.
Let's get started.
A Paint Touch Up Is Great For Sprucing Up Rooms
Sprucing up your home with a paint touch up lets you transform it from the inside out.
When you hire a painter to apply a new paint coat to a room inside your home, you'll get quality work with a quick turnaround time. These contractors will finish the paint work with clean edges and precision that the average person couldn't accomplish as easily.
It Will Freshen Up The Entire Wall Surface
When you want to list your home, you need your new tenants or owners to be happy with both the look and the composition of the walls.
Hiring a painter will help you touch up the color, in addition to fixing the surface itself. For instance, paint professionals will fill walls and strip away imperfections before applying a fresh coat.
Paint Work Is Great For Curb Appeal
Curb appeal is one of the most critical things when it comes to a home sale.
Doing something as simple as painting the front door of your home will bring a tremendous amount of curb appeal. This way, your home will sell quicker and will draw people in to want to attend an open house.
If you are looking to paint the front door, it's important to get an idea of what color door homes that are selling have. It may be necessary to check the homeowner's association if you belong to one so that you're not violating any rules.
The Home Will Photograph Better
If you really want to sell your home, it's important that you use a paint touch up to make it as presentable as possible.
Choosing beautiful colors makes it easier for you to take high-quality photographs, which are perfect for listings. This applies to both the interior rooms and the exterior of the house and will make your home presentable for virtual tours.
This is particularly important in the digital age, where people swipe on mobile devices and photographs must be stellar. You'll make an excellent first impression when you go with solid colors that pop, rather than drab, old paintwork.
Reach Out To A Quality Paint Contractor
When you need great paintwork from a team of pros we're the company you'll want to touch base with.
At Cal-Res Coatings, we're happy to help you with any paintwork that you need when you're planning to move and sell your home.
We'll stop by and give you an estimate on your paint touch up. Contact us if you need more information on our services.