Looking Up: How to Choose a Ceiling Paint Color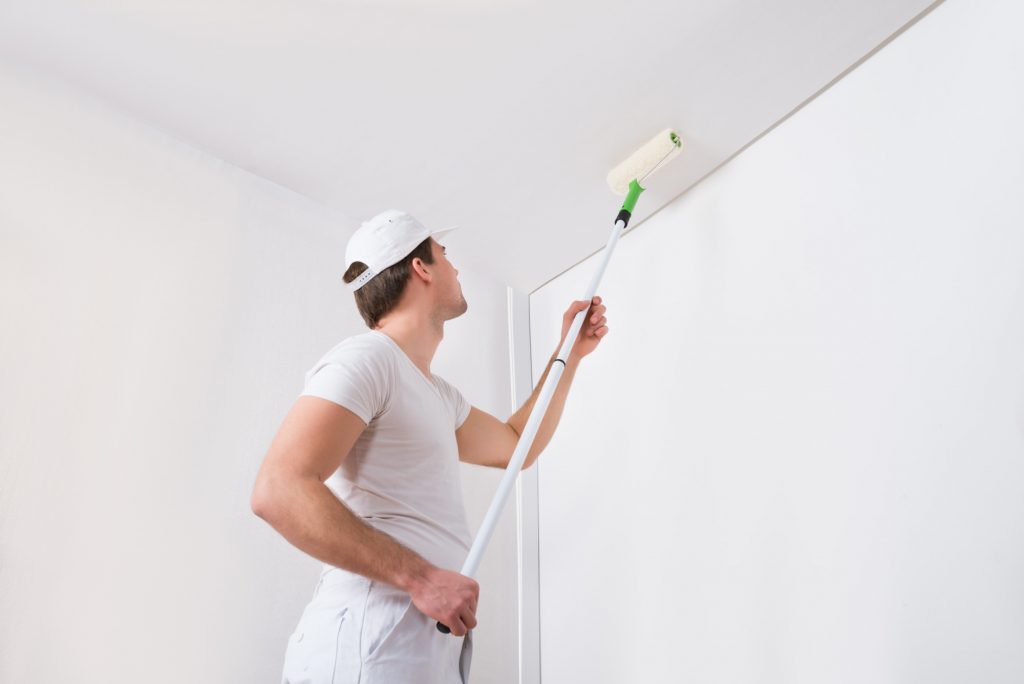 Are you an HGTV junkie? Have you bought your first house and you're excited to make it your own? Even if you're not either of these, choosing a ceiling paint color is an essential way to make your living space your own.
Paint is the first step to decorating your space and defining your style. When you walk into a room with a wall color that you love, it makes your day a little better. There is one detail that is easy to ignore, though, and that's the ceiling.
We tend to dismiss ceilings; they don't draw the eye to them, and they're usually white. You might consider an alternative to put your individual stamp on your new home.
Ceiling Paint Color Options
If you don't want white ceilings, there are some general rules of thumb to follow to achieve the best look:
Painting the Ceiling the Same Color as the Walls
This choice unifies the space and immerses the room in color. It can make the room look smaller, but can also add a cozy feel. This decorating choice can work well in a bathroom or bedroom.
This option also eliminates the need to mask off the corners of the ceiling line, which can be convenient for a room with a vaulted ceiling.
Painting the Ceiling a Lighter Color than the Walls
If you want to paint the room and ceiling all the same color, but you don't want to lose the airy feel, you can have your paint supplier dilute the color to 80 percent by cutting it with white. Make sure you test this option: sometimes the diluted color doesn't work well in a lighter shade, so you'll need to choose a different paint color to achieve that same look.
Painting the Ceiling a Darker Color than the Walls
There are some situations where a darker choice works the best, like an exposed basement ceiling or you want to achieve an intimate feeling. Opting for a dark ceiling can work beautifully with white walls if you want a bold look. It also can make your crown molding really pop.
The Case for White
White ceilings tend to disappear to the eye, making everything else in the room the focus, which is why it's still the most popular choice.
White ceilings give the illusion of height, so the ceiling looks further away. It also offsets an intense wall color to add sharpness. A white ceiling also reflects whatever light is in the room, so rooms without much natural illumination look brighter.
The wonderful thing about white is that there are hundreds of shades to choose from. You can match the shade of white ceiling paint color to your wall.
If your walls are blue, choose a cool oyster white to keep the feeling of the room consistent. If your walls are beige or yellow, go with an eggshell hue to complement them.
Consult a Professional
When you've decided on a ceiling paint color, consult a professional to confirm that you're making the correct one. There will be other details to consider that only they know about, such as finishes and coatings. If you have a textured ceiling, they'll know how to handle that as well.
Partnering with an expert will ensure that your painting project will result in a room that you'll enjoy looking at and living in.