How to Choose the Right Color for your Kitchen Cabinets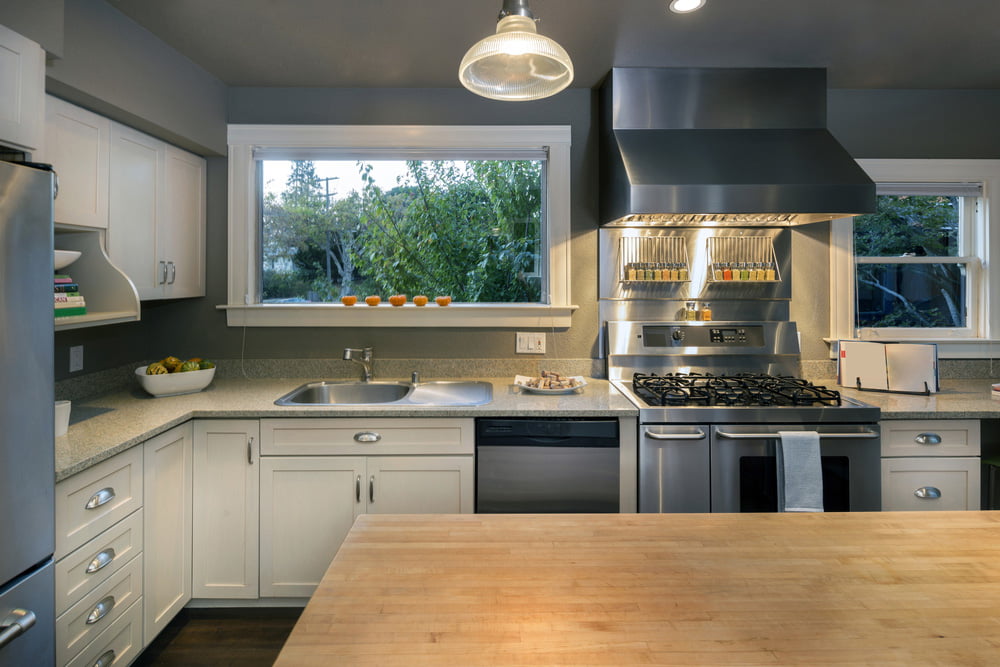 The Kitchen is the most important focal point in your home; both for your enjoyment as wells as resale. For this reason choosing the right color for your kitchen cabinets is critical. Many are renovating or have selected floor plans which integrate the kitchen into the common area, and often there is no distinct kitchen/dining/living room areas. Making cabinet color selection a key component in setting the mood and creating enjoyment in your primary living space. However, deciding on the right color for your kitchen is much much easier said than done. This often drives homeowners to select the Vanilla.
Why You Should Consider Using a Non-neutral Color for Your Cabinets
Often homeowners are hesitant to think outside neutrals (I will write a blog later on how to pick a great neutral kitchen cabinet color) because they are afraid it might affect resale value later on. They are especially hesitant with kitchen cabinet colors because of the importance of a great kitchen to sell a home. In fact, the kitchen is the number one consideration for buyers.
Sellers often think that if they make their home broadly appealing that there will be more interest in it. Traditional thinking would lead us to believe that the more potential buyers the higher price a seller will get. However, it fails to consider the number of available offerings in the market using this same broad based approach. The fact is that going neutral means that while there will be a broader base of potential buyers there will be more comparable alternatives.
Good design is good design; and while different colors will speak to fewer people it will speak to those people on a deeper level. You will also have the benefit of competing against few if any alternatives in those people's mind; and that is how you sell your home for more.
What is most important is that you LOVE YOUR KITCHEN so select color and finishes that excite you. Dare to do what others are not. All components should work towards a cohesive design goal. Good design is about taking risks, leading the way, and being bold in your pursuit of your own style.
Things to Consider When Choosing a Color for Kitchen Cabinets
Often times we say that the "house selects the color" and good color selection is more about color elimination, at least when first starting the process.
Consider the things that will not be changed. Perhaps you love your current counter tops/back splash and door hardware or you have some stonework or masonry in an adjoining room. You must select a color which will compliment these permanent fixtures.
Go on Websites such as Houzz or Pinterest to get a feel for what works. It will help you visualize and create a cohesive design concept.
You have to be aware of the effect that the lighting in the room will have on the color of the walls. Is it natural lighting? Incandescent? Fluorescent? A combination of two?. Lighting will affect how a color appears, and the appearance will also change throughout the day and night as the blend of lighting changes.
Always do a sample door to give you a large representative example of the colour.
What Colors Work for Kitchen Cabinets?
Listed below are the most common colors that you could have for your kitchen. Knowing what emotion each color can give you might help you pick the right one that will satisfy your taste and will look perfect for the area.
Orange – Though it is quite rare to use orange color for kitchen cabinets, this can provide a cheerful environment for the whole family. The biggest fear we have run into with homeowners considering an orange cabinet color is selecting one that feels mature (and not like it should be in a kindergarten class room. For these people I would recommend a color like Benjamin Moore's Carmel Latte: