Why You Should Hire Professionals for Your Residential Painting Needs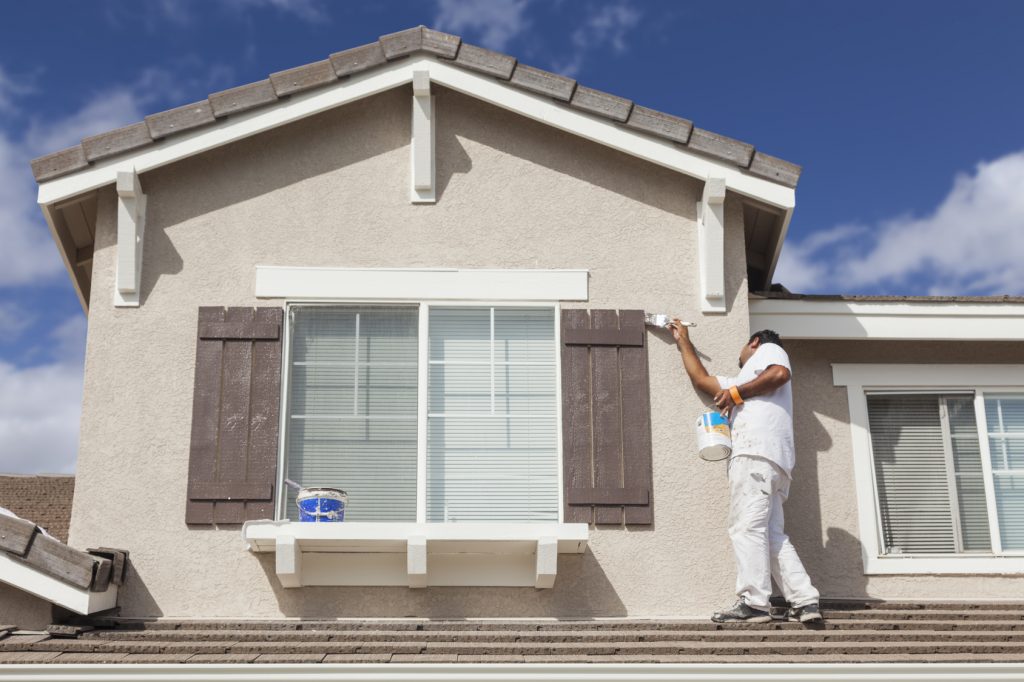 Is it time for your house to get a makeover?
Giving your house a new interior or exterior paint job may seem like an easy DIY job, but there are several advantages to hiring a painting professional.
Here are some of the top reasons why you should hire a professional to tackle your next residential painting project.
Professional Quality Results
There is a lot more that goes into painting then slapping some new paint on the walls with a couple of brushes. You need to strip and clean the walls properly, fill in holes, and know how to match the the correct products to the appropriate surfaces.
There is a significant difference in the quality of a painting job done by a professional compared to what you may be able to do. Professional painters have significantly more experience and know exactly what quality products best suit your house.
One of the goals that most people want to achieve when it comes to giving their home a new look isn't just to change the color of a room.The goal is to add value to your residence and to increase its resale value.
Even if you don't plan on moving anytime soon, it is always smart to hire professionals who can give you professional quality results. As several studies have shown, a fresh coat of paint can go a long way.
The Right Tools
Doing a thorough and detailed paint job requires a lot more than just some paintbrushes.
Ladders, drop cloths, caulk, patching tools and many other essential accessories are just some of the many tools required in order to get professional results. For specific tasks, you may even require more advanced equipment such as painting applicators and spraying tools.
For example, if you are looking to change the paint color of your stucco, several different tools and steps are needed in order to do a quality job. Because of the various details that are necessary to fill in the all of the cavities and surfaces, hiring a professional painter would definitely be the way to go.
If you decide to tackle your residential painting project yourself, not only would you be spending a lot of money, you would also be spending a lot of time doing a job without achieving the best results.
Having many tools also requires tedious amounts of set up and clean up. With a professional painter, you won't have to worry about any of that. You can rest assured that a high-quality job will get done on a schedule that meets your needs.
Your Residential Painting Job is Insured
Hiring professionals for your residential painting job means that they are licensed and insured. Insured painters ensure that if a problem arises midway through the paint job, the contractors have coverage and can make things right.
This will give you peace of mind, knowing that any damage or issues that come up during the job are covered and won't be more money out of your pocket.
Conclusion
There are many reasons why you should hire a professional when it comes to your residential painting job.
As you can see, most if not all of these reasons is to ensure that you get the most quality results for your home.
Get closer to your dream paint job and connect with our professional painting experts here.