Give Your Cabinets a Boost: The Top Benefits of Refinishing Your Cabinets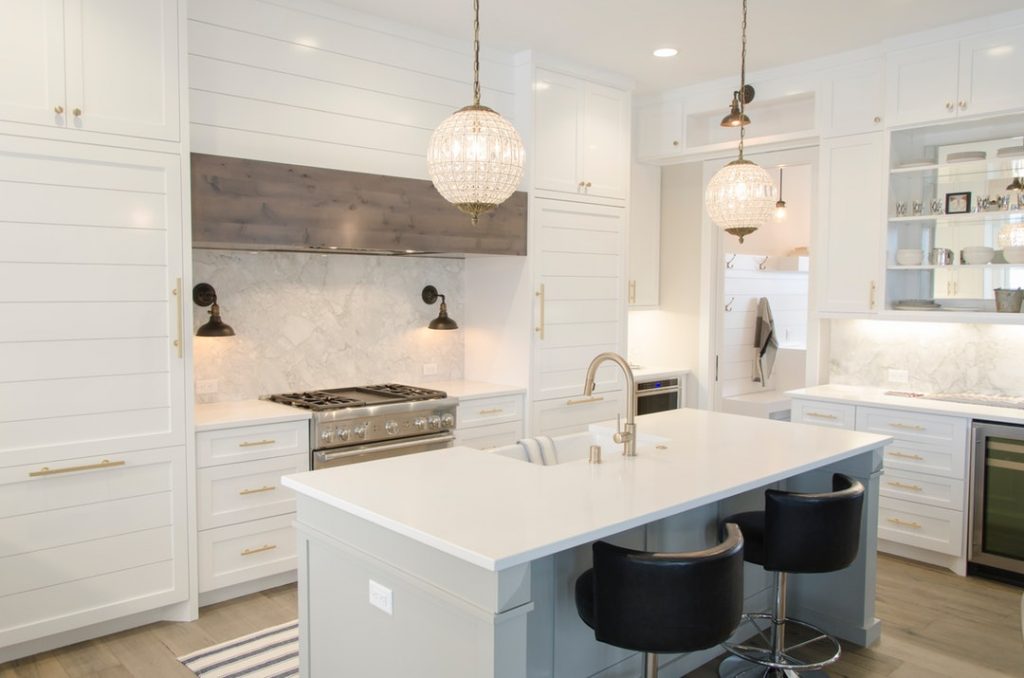 Does every trip to your kitchen make you feel like you went back in time a few decades?
Old cabinetry brings down your whole kitchen. Deep stain can make the room feel like a cave. Light cabinetry shows every fingerprint and food splatter from the last more straightforward years.
Replacing cabinets is expensive, messy, and costly. What's the alternative?
Refinishing your cabinets gives you the same fresh, updated look at a fraction of the cost. You instantly increase the value of your home. And you get to enjoy a more modern looking space to cook, entertain, and create memories.
Check out these benefits of refinishing cabinets to decide if it's the best option for you.
Cost-Effective Option
Replacing kitchen cabinets costs between $5,300 and $17,400 CAD on average. Some people spend up to $32,000.
Refinishing your cabinets  can cost an average of $2,500 to $3,800. Even the cheapest new cabinets cost over $1,000 more than having your old ones refinished.
If you're renovating your kitchen on a budget, refinishing is often your best bet.
Shorter Time Frame
A kitchen remodel from design to completion can take six months. You can expect to be without your kitchen for about six weeks while the work takes place.
Even if you only replace your cabinets, you lose access to your kitchen for a time. The process involves a messy demo first. Then, you deal with the installation process.
In other words, you can plan on ordering lots of takeout if you opt for new cabinets!
Refinishing cabinets is a much faster, simpler process for refreshing your kitchen. The whole process is over in a matter of days instead of weeks. You still have access to your kitchen because the cabinets don't have to be removed.
Increased Home Value
Repainting kitchen cabinets can increase the value of your home. The new finish gives outdated cabinets a facelift. Buyers appreciate the updated cabinet look because it means they don't have to spend money themselves.
Cabinet refinishing can give you a good return on investment. It increases the value of your home without requiring you to invest a lot.
For the best ROI, hire a reliable, quality painting company to handle the work for you. Refinishing cabinets yourself is time-consuming. You may have trouble getting a smooth, professional finish on your own.
If you end up with a streaky, uneven finish, you may decrease the value of your home. It's worth the money to invest in hiring someone to do the work.
Lots of Style Options
Think you have more options when you buy new cabinets? Repainting gives you more options than you think.
You have the option of several cabinet finish types. Paint and stain are two standard finish options. Both offer lots of color options.
If you want something different, an acrylic or foil finish may fit your needs. You can also create a weathered or antique look on your cabinets.
Kitchen cabinet color options range from classic black or white to bright colors. Stain color also varies from light to dark. The wide range of color options lets you customize the look of your kitchen.
Eco-Friendly Option
Does the idea of tossing your old cabinets in the landfill worry you? It's true. Replacing cabinets creates a significant amount of waste.
You can reduce your carbon footprint by keeping your existing cabinetry. It's an easy way to go green if your existing cabinets are in good shape.
When you refinish cabinets, you keep the existing cabinetry in place. That means no waste in the landfill. It's an eco-friendly way to refresh your kitchen.
Enjoy the Benefits of Refinishing Cabinets
Does your upcoming kitchen renovation involve refinishing cabinets?
Get a quote from us to see what we can do for you. We offer quality painting services for all your home renovation needs!