Designs for All Stripes: 5 Creative Wall Painting Ideas You Will Love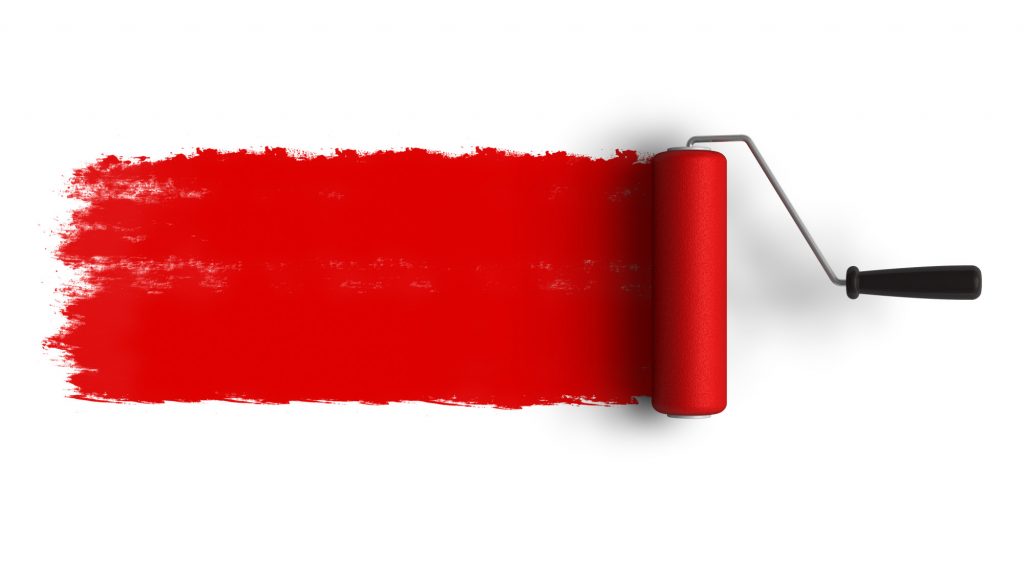 Sick and tired of drab designs? Does your abode's aesthetic need a change?
You can easily spice up any space with creative wall painting ideas.
No matter what size or purpose, it's easy to craft an intriguing, trendy look with a simple, updated paint design. Here are five creative ideas you can try to give your home a whole new look.
1. Get Creative with a Chalkboard Wall
If you have kids (or even if you don't), a chalkboard wall is an awesome way to get creative in any space. You can purchase chalkboard paint at most hardware or specialty stores.
Paint one wall with this black-colored paint and let your creative juices flow.
The matte look and feel allows you and your little ones to draw, write, and create to your heart's content. The best part? It's easy to wipe clean with an eraser just like you would a traditional chalkboard so you can start all over again.
2. Express Yourself with Stencils
Solid colors look fine, but using stencils can really give your interior a powerful punch.
Look for pre-cut stencils that you can use to create a bold, dramatic pattern. Paint the design in a lively color over a neutral, solid-colored wall.
If you're feeling super-creative, you can make your own stencils to give your house a custom look that helps you express your personal creative style.
3. Use Stripes for Colorful Wall Painting Ideas
If you're a fan of multiple colors, stripes could be the remedy for a drab room. Choose an assortment of shades that can range from cool tones to warm, rustic hues.
Use painter's tape to create your stripes, and then alternate between the various colors, allowing each shade to dry before removing the tape.
And, if you're really feeling brave, you can change things up with wavy stripes instead of traditional straight ones.
4. Go Boho with Ombre
In home design, ombre is all the rage. This process involves taking a color and slowly morphing it into another one, much like the colors of the sunset.
You can create an ombre paint job using a large paintbrush or sponge. Simply paint the walls with the darkest or lightest color, then add layers, blurring the lines between them with a sponge or a paintbrush to cut the colors in.
The dreamy, watercolor effect gives any room a chic, bohemian twist. This is a popular choice for living rooms and bedrooms.
5. Go Sleek and Chic with Metallic Colors
Modernize any room with a bright metallic paint color. From a classy condominium to a loft, these shiny shades give any room a splash of bold style.
You can paint one side of a room to craft a stunning feature wall or go all out by painting a whole room in a shimmering color.
From silver and gold to copper and bronze, metallics are definitely a dramatic choice.
Let Your Creativity Shine with Paint Designs
From chalkboard walls to custom stencils, you can make any room look new with these wall painting ideas.
Pick your style and color palette and get to work so you can enjoy a brand-new aesthetic in your space.
For more information on painting tips and tricks and residential painting, be sure to visit our website.