Considerations When Thinking of Cabinet Refinishing & Repainting Kitchen Cabinets?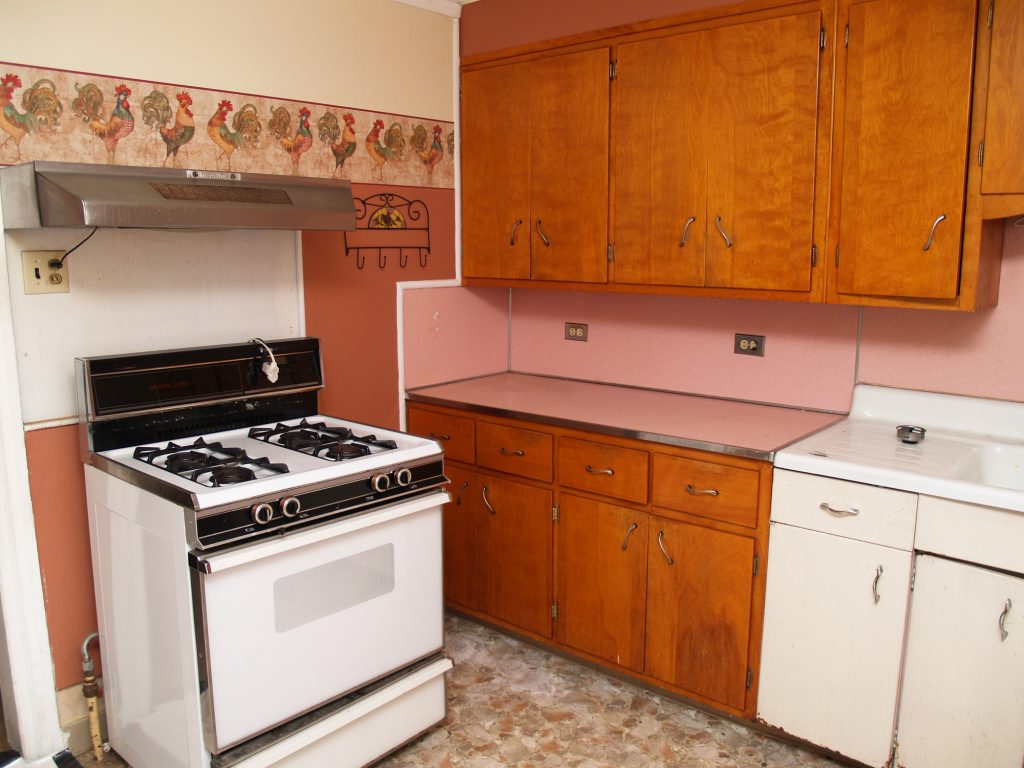 There are a couple of things a homeowner can do to lower the cost of painting or refinishing their cabinets.
1) Label, remove and reinstall doors and drawer fronts themselves this can save between 250-500$
2) Paint walls at the same time, this saves time on covering walls around cabinets and can save you 225-375$ on the cost of the cabinet painting
3) If you are doing flooring at the same time, have us in when floors are out this will save you 150-220$
WHAT KIND OF PAINTS OR FINISHES ARE BEST TO USE ON CABINETS?
As a general rule, the harder the finish the better for cabinets. Lacquers, Varnishes, and Enamels are best to use for cabinets as they are extremely hard finishes and very durable. Most are solvent based though waterborne technologies have improved dramatically in recent years.
CAN I PAINT MY CABINETS MYSELF?
We do not recommend painting your cabinets yourself if you desire a factory like finish. There is specialized equipment and skill set, as well as a facility with a spray booth that is required to produce the high quality finishes that cabinets are expected to have. Once a cabinet job has been done incorrectly it is very costly to fix.
WHEN IS PAINTING MY CABINETS A BAD IDEA?
It does not make sense to paint or refinish your cabinets if:
1) The layout does not work for your needs
2) The style of cabinet itself is outdated such as arch panel cabinet doors or carcasses with filigree on them
WHAT OTHER CONSIDERATIONS ARE THERE ASSOCIATED WITH PAINTING KITCHEN CABINETS?
Any other wood work in the house with the same finish as the kitchen cabinets should be considered, such as; built-ins, mantles, railings, doors, window casings, door frames and baseboards. There are cost considerations based on the size and scope of work being done at one time. Other renovations planned should always be taken into consideration as other renovations may affect what makes sense for scheduling. Modifications such as adjusting cabinet over the fridge to accommodate a new larger fridge is a common consideration as well.
WHAT IS THE PROCESS FOR PAINTING OR REFINISHING KITCHEN CABINETS?
The general process for refinishing kitchen cabinets is:
1. Produce a sample and get approval for colour, sheen, and product
2. Label and remove cabinet doors and drawer fronts
3. Transport doors and drawer fronts to shop
4. Removal of any hardware
5. Removal of any silicone
6. Floor Covering
7. Masking anything not being coated
8. Enclosure of kitchen space
9. Cleaning of all surfaces being coated with solvent such as methyl hydrate or lacquer thinner
10. Thorough sanding or surfaces being coated
11. Prime all surfaces being coated
12. Filling and caulking gaps, mitres, joints, and nail holes (paint grade only)
13. Spot sand and re-prime complete (paint grade only)
14. Finish sand with 320 grit
15. Spray two coats of top coat
16. Remove masking, clean-up and touch-up
17. Transport doors and drawer fronts back to site
18. Re-install doors and drawer fronts
19. Adjust doors and drawer fronts as required
20. Paint touch-up if required
You can learn more about our related services by visiting our Cabinet Refinishing page.