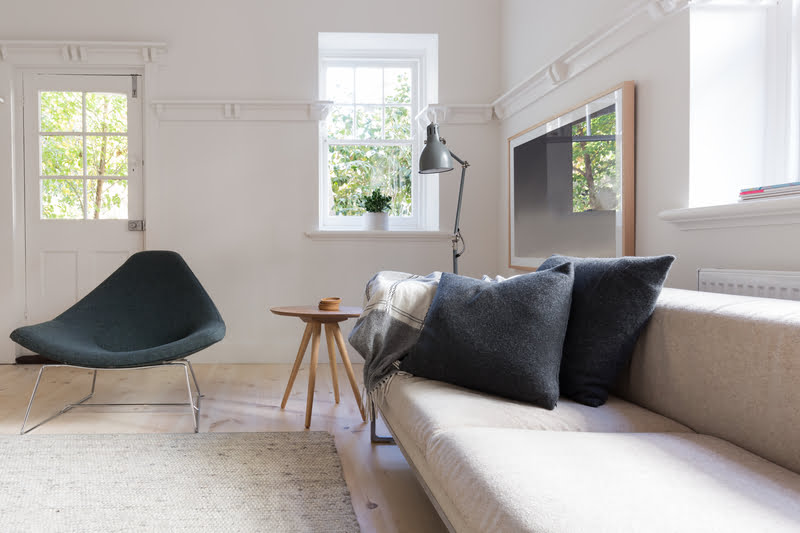 A fresh coat of paint is one of the most significant ways to draw buyers, enhance value and speed the sale of your property. The paint colours you choose for the inside and outside of your house can have an effect on the number of offers you receive and the final sale price. Desirable colours help prospective buyers envision themselves living in the space. Take advantage of this by choosing market-friendly colours.
A paint colour analysis conducted by Zillow (an American online real estate database company) used more than 135,000 photos from home listings to identify which paint colours were market-friendly and were associated with a home selling for more money. They concluded:
Blue to soft gray-blue kitchens and light blue bathrooms sell for more
Living rooms with light beiges, pale taupe or oatmeal coloured walls bring better prices
Slate blue to pale grey-blue dining rooms increased sale values
Light gray and beige exteriors added value
A front door painted in navy blue, slate gray, charcoal or black increased profits
Buyers prefer bedrooms painted in cool blue shades
Tuxedo kitchens (where the upper and lower cabinets are two different colours) sell for more money
Red and brown dining rooms (oat, sand, or brown with yellowish undertones) are associated with a reduced sales price
A kitchen painted brick red, barn red or yellow reduces the selling price
Houses with yellow exteriors sell for less
Medium brown or taupe exteriors bring lower prices
White bathrooms are undesireable
All-white walls are uninteresting and reduce the value
Other tips:
Contrasting colours on home exteriors add interest and dimension and show well in listing photos
Choose a main field colour for the exterior of your home, a trim colour for windows and rooflines, an accent colour for shutters and architectural accents and make the door a fourth colour
Paint your wall trim and mouldings in a lighter colour than your walls
Countertops, flooring and cabinets should be cohesive
Avoid extremes (pink, purple, orange)
Light colours will make a room feel larger and more open
Colour has an impact on buyers and can serve as a tool for attracting prospective bidders and helping them to imagine themselves living in your home. Consider consulting a professional painter regarding the best colours to utilize in your area. Use colour to increase the value of your property and ensure a speedy sale.
Looking to list your home? Need help choosing colours and painting your home to enhance the price and speed the sale? Call the Calgary residential painting experts, Cal Res Coatings at (403) 835-4817. We're a residential painting contractor that strives for quality, has an eye for detail and colour, and will not rest until your job is done to your satisfaction. Request a free quote today.