The Best Exterior Paint Job: 5 Smart Tips & Easy Tricks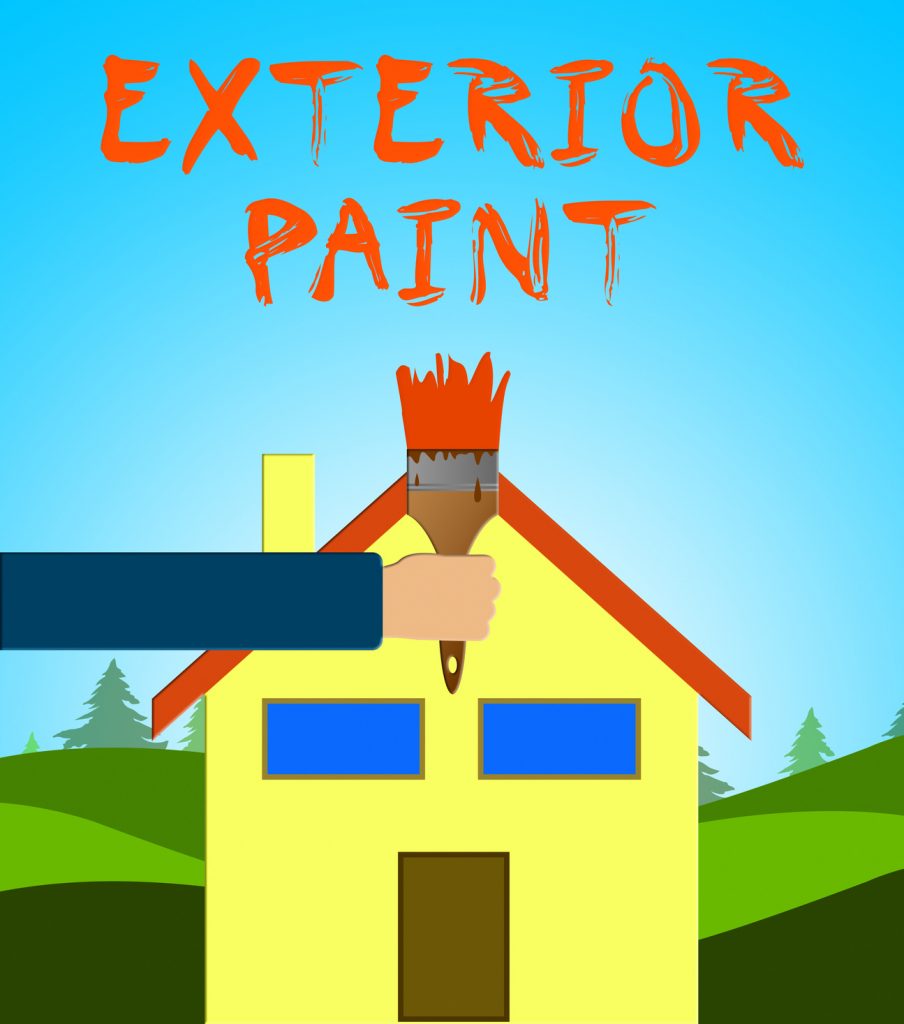 Painting your house exterior can seem like an easy task.
The weather is favorable for drying the paint, and you finally found the right shade. But if you're not a professional, you can make some beginner mistakes. These errors may cost you a lot of money and time in the future.
Before grabbing the brush and start working, you should do some planning and preparation.
Quality paint is often a major factor in protecting your exterior walls from heat, rain, and snow. But if you don't choose the best exterior paint for your house, you may end up with peels and cracks in no time.
So keep reading to discover easy tips and tricks for achieving the paint job of your dreams.
How to Choose the Best Exterior Paint for You
1. Read the Paint Label
Not all exterior paints are the same. The difference in quality can cost you more money. Plus, the paint won't last and your house may look worse than before.
So before you make a purchase, take a minute to read the paint label.
Decide whether you need a water-based (latex) or oil-based (alkyd) paint. The latex will dry faster than the alkyd. However, the choice depends on your specific needs.
2. Prepare the Surface
Even the best exterior paint on the market won't look good if you don't prepare the surface first.
You'll need to clean the entire exterior of your house from dirt, mildew, grime and other types of residue before you apply the first layer of paint.
You can do this with a special bristle brush or a power sprayer. Then, take care of any popped up nails and use putty to fill any holes.
The final step is to sand the surface until it's smooth and ready for painting.
3. Start Painting From the Top
Starting to paint from the top and moving downwards will save you a lot of time and effort.
With your brush, paint the sides and inner corners first. Then, paint the wide surfaces with a roller.
4. Use a Roller and A Brush
To get the best exterior paint job, you'll need a quality roller for the walls. You'll also need a brush to paint the edges and hard-to-reach surfaces.
Using both tools properly will help you avoid lap marks and minor imperfections. If you do notice a lap mark, you can quickly add a thin layer of paint over it to correct it.
5. Check the Weather Conditions
Painting on a sunny day is great, but you should start painting in the shade.
If you start applying paint on the sunny parts of the house, the paint will dry much faster. It may even crack and peel if it's too hot outside.
On the other hand, windy and rainy days are not good for paint jobs, either. You may end up with a lot of dirt and dust speckled on your freshly painted walls.
Final Thoughts
Getting the best result for your exterior painting project for your home is easy if you follow our simple tips and tricks.
Bear in mind that if you're not a professional, you may overlook some things.
So, if you'd rather hand the job over to professionals, we'd love to help!
Contact Cal-Res Painting today to get the best exterior paint of your life.