A Homeowners Guide to Repairing vs. Replacing Stucco Siding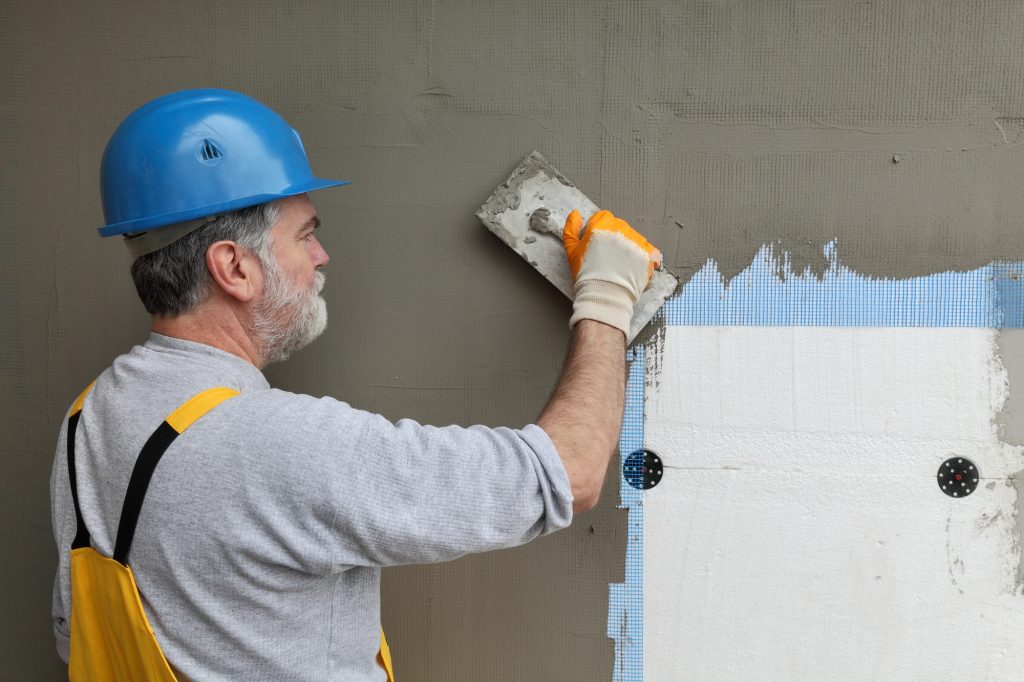 Wondering what to do about your less-than-perfect stucco siding?
Should you fix it or replace it?
Keep reading to compare your options, repairing versus replacing stucco.
Assessing the Damage
The first step you'll want to take is completing a thorough visual inspection. In fact, completing an annual inspection of your home is a good way to prevent future costly repairs.
A professional inspection will reveal such things as:
Is your stucco attached firmly to the framework?
Is there any evidence of water damage?
What kind of shape is the surface of the stucco in?
Do you have black streaking in the corners of windows or from your chimney?
Once you know the exact state that your stucco is in, you'll be prepared to make a final decision.
Repairing Stucco on a House
Stucco repairs are best for homes with mild cracks, minimum water damage, or stains. A simple repair is a temporary solution for homes without much damage.
Cracks in Stucco
Stucco cracking is the most common form of damage and leads to the others. You might see minor or major cracks.
Minor cracks come from ordinary seasonal changes. Specifically, the expanding and contracting that happens at different temperatures.
These types of cracks are fixed with a strong and flexible mesh fabric. This fabric moves with the home in times of expansion and contraction.
Major cracks most often occur in the middle of a wall in a diagonal direction. They can be up to five feet long and smaller stress cracks often surround them. These larger cracks are more serious since they hint at your stucco surface falling away from the lath framework underneath.
Repairing this loose stucco with a washer that goes through the stucco and into the lath board underneath works great. In severe cases of crumbling, replacing the lath happens before putting new stucco over the top.
If you notice cracks or crumbling of the stucco, it's important to take care of it right away. Rain and snow can seep into the cracks. This causes a lot of water damage and mold formation in the underlying framework.
Replacing Stucco
Complete stucco replacement is recommended for homes that have substantial water damage. In these cases, you'll want to hire a professional contractor to do the job for you. It's often complicated and requires specialized knowledge.
You see, stucco siding is applied over a complex wall framework. Oftentimes the framework varies from wall-to-wall, making the process even more challenging. In the long run, attempting to do it yourself as a novice will cost more.
Moisture Damage
The main reason leading to replacing stucco on a home is extensive moisture damage. In cases like this, there is structural damage and often, mold to take care of as well.
Testing the moisture levels of your home will provide a good gauge of the extent of moisture damage in your stucco.
What's the Bottom Line?
The textured appearance of stucco sided homes offers unique character. Stucco in good condition provides a seamless surface that's fire and noise resistant too. Keeping up with repairs is vital to avoid replacing stucco siding altogether.
Need a trained eye to take a look at your home's siding? Contact us, we'd love to help you out.