5 Popular Ideas for Stucco Homes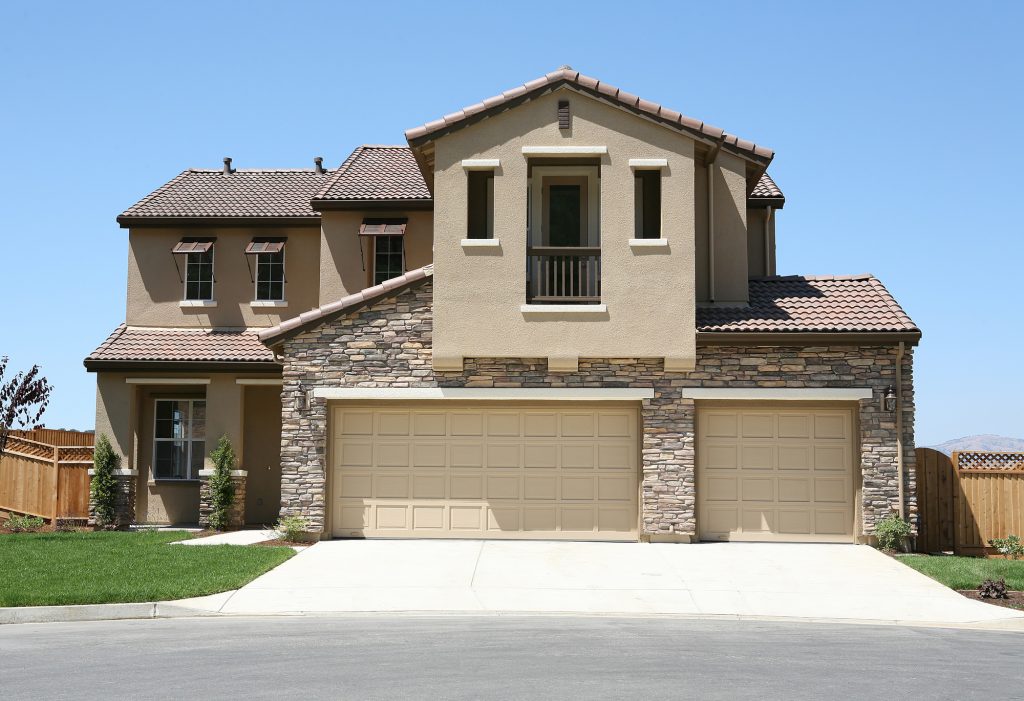 Straw, sticks, or brick?
Deciding what exterior material to use on the house can be a tough decision — even the three little pigs couldn't agree on what to use when building a house.
If you're looking for something with a fresh, clean look, consider stucco homes.
Your first impression of stucco may be that it's dull and too uniform. But the fact is stucco actually has a lot to offer.
What looks best in a stucco house? Which colors and accents complement stucco the best? Get these answers and more in our latest post.
Stucco Homes
Stucco has been around a lot longer than you think. It originated in ancient times when The Greeks and Romans used stucco surfaces to paint frescoes. They made stucco by combining gypsum, marble dust, and glue.
During the Renaissance, these techniques were used throughout Europe and were one of the most common building materials used.
During the 1800s, masons started using cement which made the stucco harder and more durable.
In the 20th century, stucco became more and more popular because of its durability, low maintenance, and resistance to the elements.
In other words, stucco homes are timeless. Read on to learn five timeless ways to style your stucco home.
White Stucco with Contrasting Elements
If you truly want a timeless stucco home, consider choosing white for your stucco color. There are many benefits to having a house that is painted white. They include:
Stately appeal
Can make your home look bigger
Classic look
Resistant to sun damage
Using dramatic contrasting elements such as black shutters, black windows, and a black door will really make your stucco home standout.
Also, we love the way greenery pops against a white background.
Stucco and Glass
Natural light is important for any home to have. In fact, allowing more natural light into your home has significant benefits such as:
Increased productivity
Increased mood
Better sleeping habits
Improved vision
If you feel your home could use more light, Consider adding a glass sunroom to your home.
Besides the benefits of more natural light and better views, the contrast of stucco and glass is stunning.
Stucco and Wood
The combination of wood and stucco creates a rustic modern look.
If you just want a small punch, consider pairing dark wood garage doors with a beige or grey stucco.
If you want a more modern look, wood planking along an exterior accent wall would definitely turn heads.
Stucco and Stone
Is wood not your thing? Consider using stone to accent unique characteristics of the home. An all stucco home with a beautiful stone chimney or even just around the base of the house.
If you want to really make it stand out, use contrasting colors. If you want a more subtle look, try to match the stucco and the stone.
Stucco and Metal Roofs
Metal roofs can really add to the look of any home. They can take any roof line from boring to brilliant.
Metal roofs add a certain rustic flair and come in a variety of colors. And if you aren't bold enough to do the entire roof, just add a few metal roof accents over your front door and windows.
We especially love the way metal roofs look on stucco homes. The simplicity of the stucco and the shiny metal roof is the perfect combination.
Need To Update?
Looking to update your stucco home? Don't hesitate to give us a call. We can help with everything from contractors to colors.
Don't wait any longer to get the perfect stucco homes.