5 Design Ideas to Tell Your Interior House Painters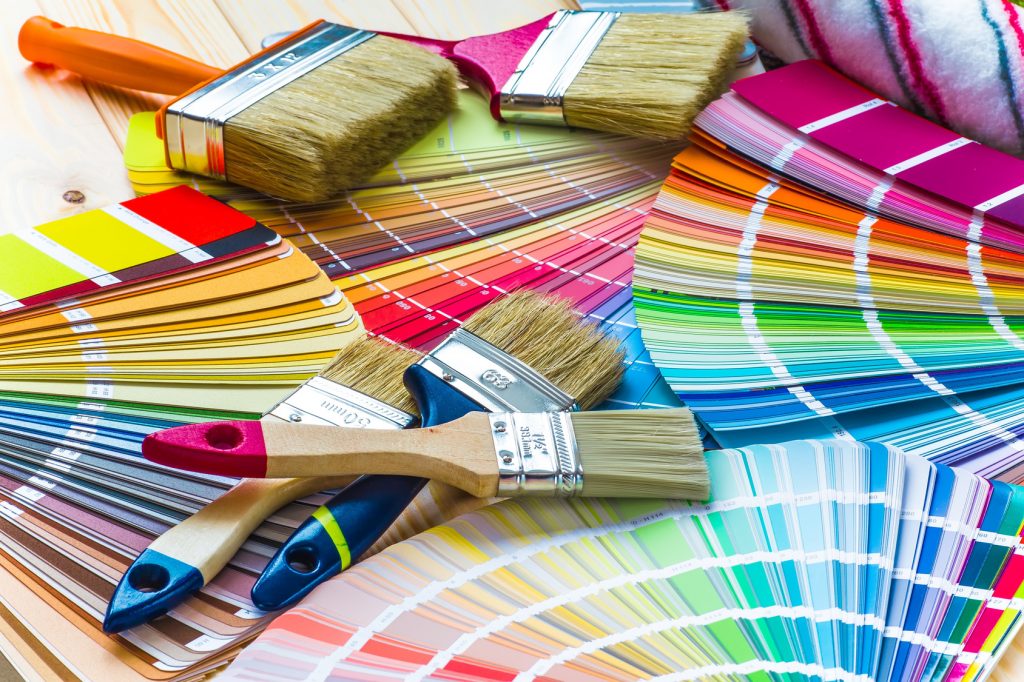 Are you tired of staring at the same old color on the walls of your house? Do you want to update your home's interior without spending a lot of money?
One of the simplest ways to give your home a makeover is to add new paint to the walls. Whether you do the work yourself or you hire interior house painters, there are many creative options to jazz up each room in your house.
An important step is to choose the right color to match the mood you want to set in the room. But is it enough to simply roll on a fresh coat of paint?
Read on for five fresh design ideas!
Design Ideas for your Interior House Painters
1. Sponge painting
If you're tired of dull walls, sponge painting is a quick and inexpensive way to make your home more visually interesting.
Start by experimenting on one wall to see how the sponge looks on the surface. This is also a good time to experiment with different colors. Do you want to use a subtle mix of neutral tones? Or would you rather make a bolder statement with bright contrasting colors?
Your local interior house painters will likely have some good suggestions for you. If you choose to complete the project yourself, make sure you're properly prepared to do the job right!
2. Overlapping stripes
Create a bold, striking wall by overlapping wavy vertical stripes in three complementary colors.
Begin by sectioning off 15-inch sections of wall with masking tape. Tear one edge of the tape in a wavy shape, and then apply glaze to the wall with a sponge.
Pounce the flat side of the tape with a second wet sponge, then remove the tape and let the glaze dry. Repeat the technique for each of the three stripe colors.
3. Ombre effect
Why should the ombre effect be limited to women's hair? Create your own subtle (or not so subtle) color transition on the walls of your home!
Start by dividing your wall horizontally into three equal sections. Using the lightest color on top and the darkest on the bottom, apply the paint in sections and blend the colors where they meet.
4. Contemporary rectangles
For a truly fresh and modern design, layer glazed boxes across one (or more) walls of your room.
Begin by experimenting with your color scheme. Keep in mind that as the layers overlap, new colors will appear. We recommend using the darkest or most opaque color first.
Section off rectangles on your wall with tape, and begin by spreading and pouncing six-inch swaths of glaze. Once dry, tape a new layer of overlapping rectangles and repeat the process with each new color.
5. Reinvent your ceiling
Gone are the days when ceilings had to be boring white!
Jazz up any room in your house by getting creative with the ceiling. Paint it a solid bright color, or experiment with stucco or popcorn-textured paint.
Another fresh idea? Paint a series of parallel stripes across your ceiling to mimic wooden beams. Or you could paint bright horizontal stripes around the edges to make the room appear larger!
Now that you have a variety of unique ideas, are you ready to transform your home? Please contact us at Cal-Res Coatings to learn more about the many painting services we offer!