5 Accent Wall Colors You'll Love in Any Room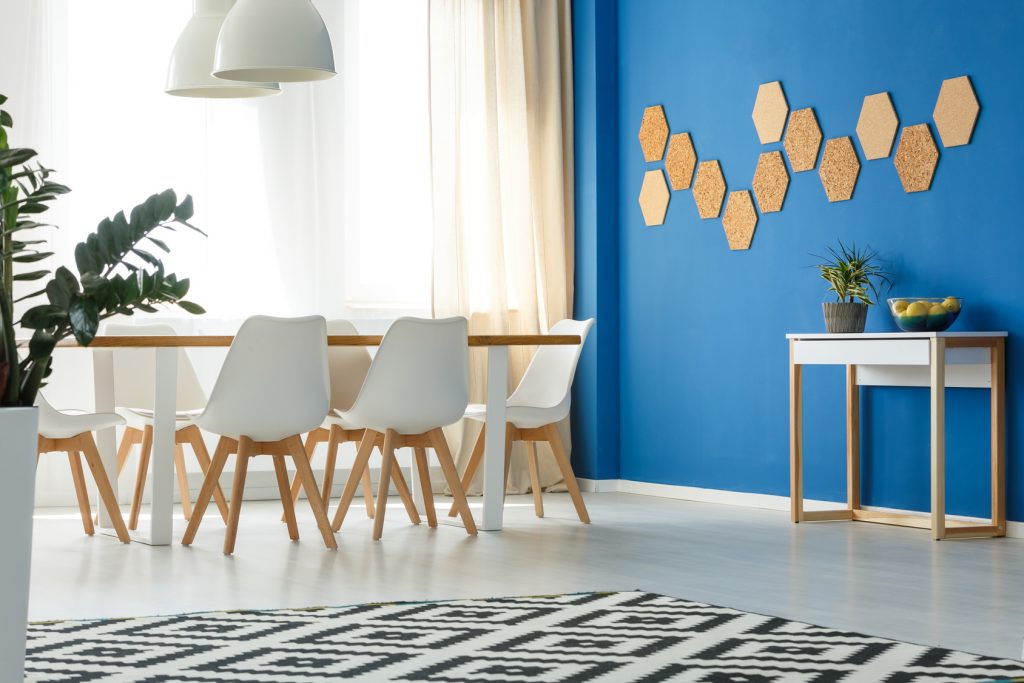 You don't have to do anything drastic to completely change the feel of a room — all you need to do is change the paint color.
Creating an accent wall is a great way to add a bit of visual interest to whatever room you're in. Painting just one wall can make a room feel bigger, feel smaller, or draw the eye to a point of interest.
So what colors do you need to really make a statement? Here are five accent wall colors we think you'll love in any room.
1. Dark Gray
Gray might not come to mind first when you think of accent wall colors, but it's a color that can work in whatever room you choose.
Dark gray works to unify colors in the room, so this is a great choice if you have a lot of different colors in your furniture. It's also a classic, timeless choice. If you think you might be selling your home some time in the future, a dark gray is a good decision.
2. Bright Blue
On the flip side, a color like bright blue immediately draws attention to itself and almost guarantees that your space will be unique.
It brightens up your room and helps create a fresh, airy feel. It's also a great color choice if your other walls are white or another light color.
You can easily picture this in a living room with a lot of natural light.
3. Warm Red
Want to create a warm, inviting ambiance in your dining room? Try painting your accent wall a country redwood red.
The color packs a visual punch, but it isn't jarring enough to look aggressive or out of place in your home. It's also a historic color that can give your room a rustic feel without feeling outdated. Talk about a win-win!
4. Dark Purple
A dark purple is a great color to have in a living room or bedroom, especially if you struggle with space.
Dark colors push walls away in your mind's eye, so they can help make smaller spaces look much bigger. In a bedroom, paint the wall behind your headboard to expand the feel of the room.
In a living room, you can paint whichever wall you want as a focal point. If you have a fireplace or mantelpiece, that might be a great place to start.
5. Climate Colors
You can also get great inspiration for accent wall colors from the world around you. Someone who lives in the southwestern U.S. might want to use desert colors, while a home in a more temperate area could use cooler earth tones.
It's never a bad idea to take inspiration from nature when it comes to your home decor.
What Are Your Favorite Accent Wall Colors?
Do you have a favorite color we didn't list here that you want to see in your home? We offer premium interior painting services that are sure to go above and beyond your expectations.
Get in touch and find out how a simple paint job can elevate the feel of your home, or request a free quote today.