4 Painting Services You Can Get from Professional Contractors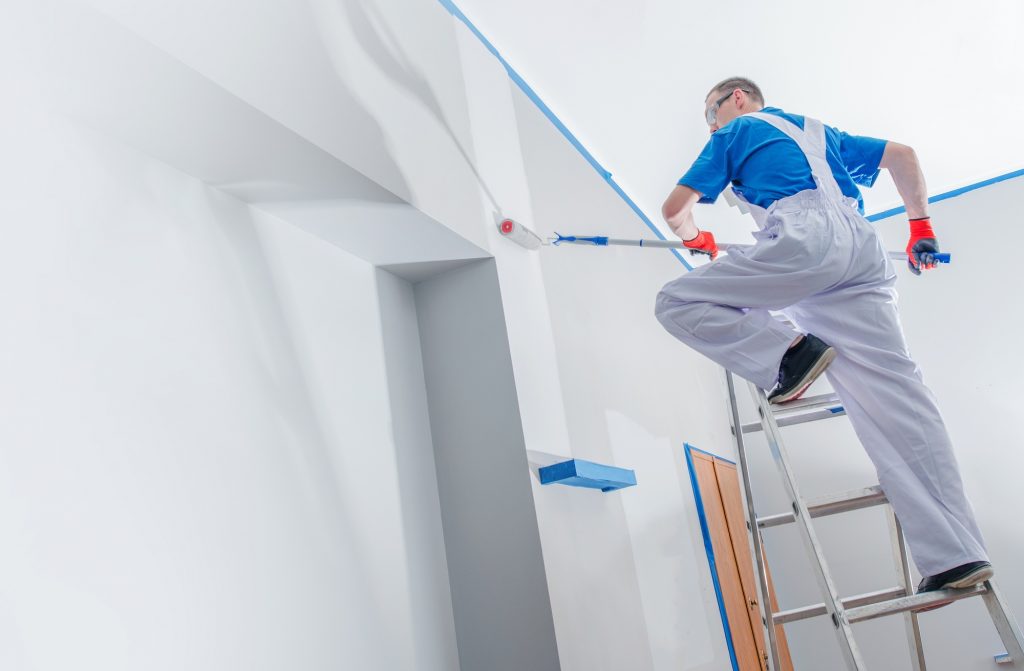 Need a paint job to restore your home to its former glory?
In 2017 alone, Canadians spent $47.9 billion on improving their homes, and a paint job is an excellent way to do just that.
In fact, a paint job is the best way to re-energize your property, whether you've newly bought, are looking to sell, or just fancy a change. Still, getting started can feel like a daunting task, and many people don't know the wide range of professional painting services available to them.
Let's change that.
Here are 4 ways you can spruce up your home with the help of pro painters.
Interior House Painting
An interior paint job can really transform your living space and give your property a whole new aura.
You may consider DIY. Just remember, it's attention to detail that makes or breaks an interior paint job. Even the smallest of missed spots can be an eyesore, that'll infuriate you for years to come.
Invest in professional painting services and you'll be assured of a quality finish. Plus, you'll receive a whole load of extras including:
filling holes & patching drywall
sealing stains
pole sanding walls
covering floors
priming unpainted surfaces
Of course, interior painting doesn't stop with walls. With a pro, fixing your doors, ceilings, and cabinets can also become much easier.
Cabinet Refinishing
If you've started noticing your kitchen cabinets are looking old and worn, your default thought is probably to consider replacement.
But here's the deal.
A professional cabinet refinishing job could leave you with a dazzling set of smooth and durable cabinets. They'll look brand new, and won't burn holes in your pockets, either. In fact, you can expect to save around 50-75% when opting for refinishing over replacement.
Here's the best bit. With refinishing, there's absolutely no limit to the colors available to you. You've free reign to choose whichever works best for your interior surroundings.
Exterior House Painting
Perhaps it's the front of your property that leaves a bad taste in your mouth?
No problem.
Many professional contractors also offer exterior paint services, to give your home a modern appeal and a new lease of life. In fact, a quality paint job can really help drive up the value of your property.
Just consider that a DIY job may well require an expensive re-fix in the near future. It's difficult to get right and every surface needs a special paint-type.
Know the difference between speed enamel, urethane reinforced and premium acrylic exterior paints?
No? Then leave it to the pros.
Stucco Painting
Sick of the dated color? Maybe you're noticing signs that your stucco needs repair?
Whatever the reason, painting your stucco is another great option for refreshing your exterior, without spending a fortune. Still, repainting stucco is not easy and without professional help your opportunities are limited.
Invest in a professional stucco paint, and you can expect a:
thorough power-wash of your stucco
giant paint sample (so you can visualize the final look)
repair job on cracks
full mask and cover
Benefit from Professional Painting Services
Looking for qualified and professional painting services for your home?
We combine top customer service with excellent availability and offer full interior and exterior painting (including stucco), as well cabinet refinishing. Get in touch today for a free quote.