4 Factors to Consider When Looking for a Professional Painting Contractor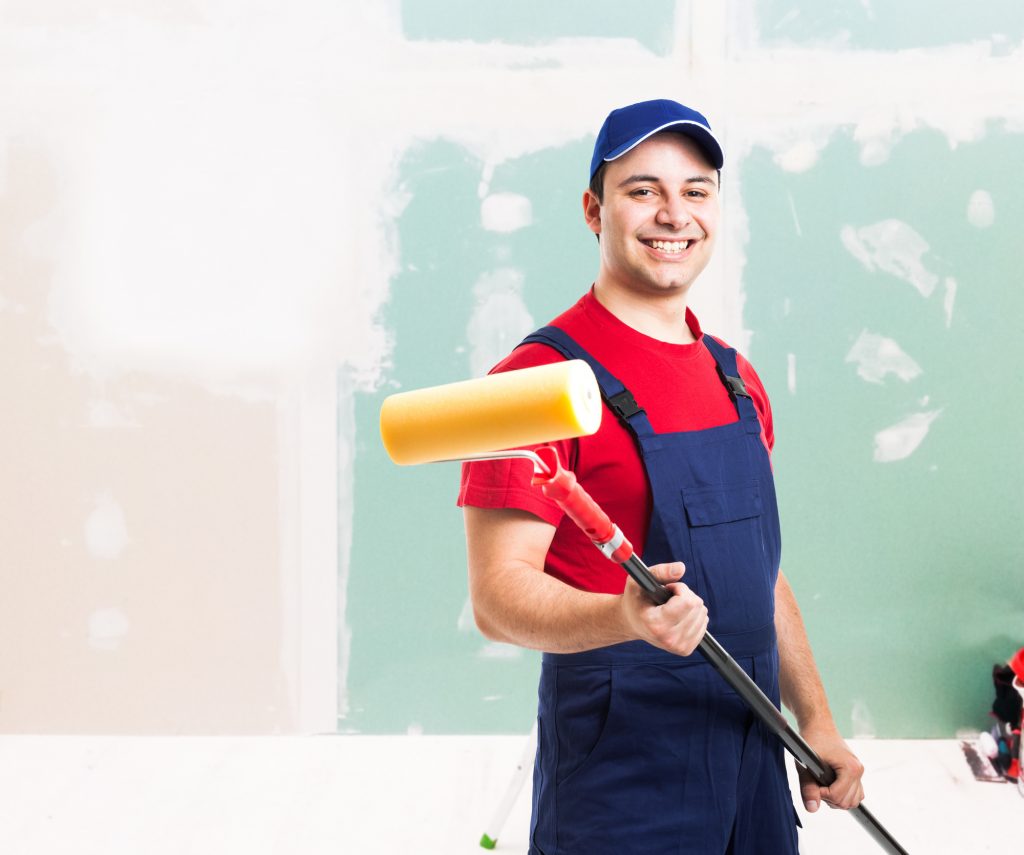 With such a large number of painters for hire in Calgary, selecting a professional painter for your project can be difficult.
How do you know which painter is the right choice?
During the selection process, there are several factors to look for. While many customers focus on price, other factors directly impact the quality of the work completed.
Read on to learn more about professional painting. Here we will explore four factors that should influence your selection.
1. What Type of Paint Does the Painter Use?
Paint type is a price driver, but it also impacts quality and longevity. Remember, exterior paint is constantly exposed to weather elements.
This means that the type of paint selected is critical. Quality paint, coupled with a professional painter, can deliver a paint job that lasts up to ten years.
There are other considerations made for exterior paint. Does the painter recommend an oil-based or acrylic latex paint? Or is an exterior stain needed?
Climate and surface are two variables that may dictate what paint is selected. You want to select a painter who is knowledgeable about paint types and offers confident recommendations.
2. How Much Does Professional Painting Cost?
It is highly likely that a painter will not provide a price quotation over the phone or through e-mail. The reason professional painting companies rarely offer fixed fees is the number of variables involved.
Square footage is just one consideration for your painter. They consider many other variables such as materials used.
For instance, the paint quality selected is going to drive cost. Paint companies like Benjamin Moore and Sherwin Williams offer different products on a sliding quality scale.
Some customers prefer to purchase the paint. Others rely on a recommendation from the painter. The bottom line is that the best paint costs more than lower quality options.
There are other supplies that may be required for the job at hand. Surface preparation is another factor that drives price. If the exterior surface needs washing or repair, more labor is required to complete the work.
Lastly, the complexity of the work and the season may affect the price. While average temperatures are the best painting conditions, extreme temperatures can increase the difficulty of the job. When comparing prices between companies, ensure all these factors are considered and there is an apples-to-apples cost breakout.
3. Reputation Speaks Volumes
Ensure that you emphasize experience and reputation when making a choice. There are many online resources out there to review painters.
Do some research and learn what past clients think of the painter. If the painting company has a website, check it out and read client testimonials. With so many fish in the sea, do not settle for anything less than the best.
4. Select a Responsive Painter
It is important that you communicate well with the painter before hiring them. If a contractor takes ages to respond to you or offers sketchy answers, they may not be a good choice.
Solid communication is key to getting what you want. Choose a professional who makes time for a consultation and prioritizes your project.
Wrapping It Up
Hiring a painter is a significant investment and you deserve quality, long-lasting work. Putting in some market research and vetting prospective painters is a great way to narrow the choices.
For many customers, the price is a significant factor and competitive bids are wise. To receive more information on professional painting, please contact us for assistance.